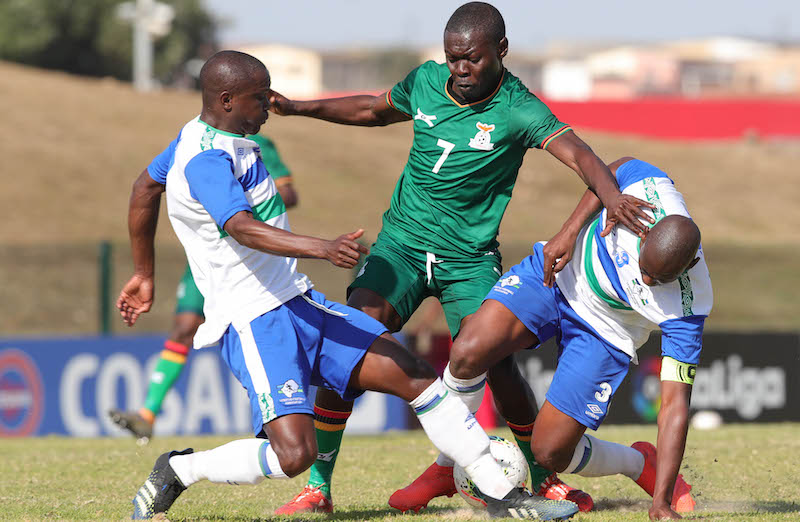 Malawi and Zimbabwe are out of the race for a place in Cosafa Cup semi-finals after their unconvincing results in Group B matches played on Tuesday in South Africa.
The Flames of Malawi came from behind to force a 1-1 draw with Namibia at Isaac Wolfson Stadium in Port Elizabeth.
Malawi scored through winger Micium Mhone, whose 73rd minute goal cancelled out Elmo Kambindu's 53rd minute effort for the Brave Warriors.
The draw proved not enough to save the campaign for Malawi who were smarting from 2-0 loss to Mozambique and 2-2 draw with Zimbabwe.
Going into the match, the Flames coach Meck Mwase has made five changes to his starting line-up, including dropping first-choice goalkeeper Ernest Kakhobwe for William Thole whereas striker Muhammad Sulumba has made way for debutant Maxwell Gasten.
However, the changes had little impact for Malawi who now date Senegal in an academic match.
Namibia took their tally to seven points and they lead the group ahead of second-placed Senegal who have six points.
The Teranga Lions came from behind to beat Zimbabwe 2-1 and boot the Warriors out of the running.
Defender Qadr Amini had put Zimbabwe in front in the third minute before Andoye scored in the 44th minute for Senegal.
With two minutes to full-time, M. Ba added the second goal for Senegal to seal the win.
Line-ups:
Malawi: William Thole, Stanley Sanudi, Nickson Mwase, Denis Chembezi, Mark Fodya, Chimwemwe Idana, Tawonga Chimodzi, Schumacker Kuwali, Ndaziona Chatsalira, Khuda Myaba, Maxwell Phodo
Namibia: Kazapua, Kambindu, Kamberipa, Petrus, Handura, Hambira, Gebhardt, Iimbondi, Omseb, Katjiteo, Stephanus