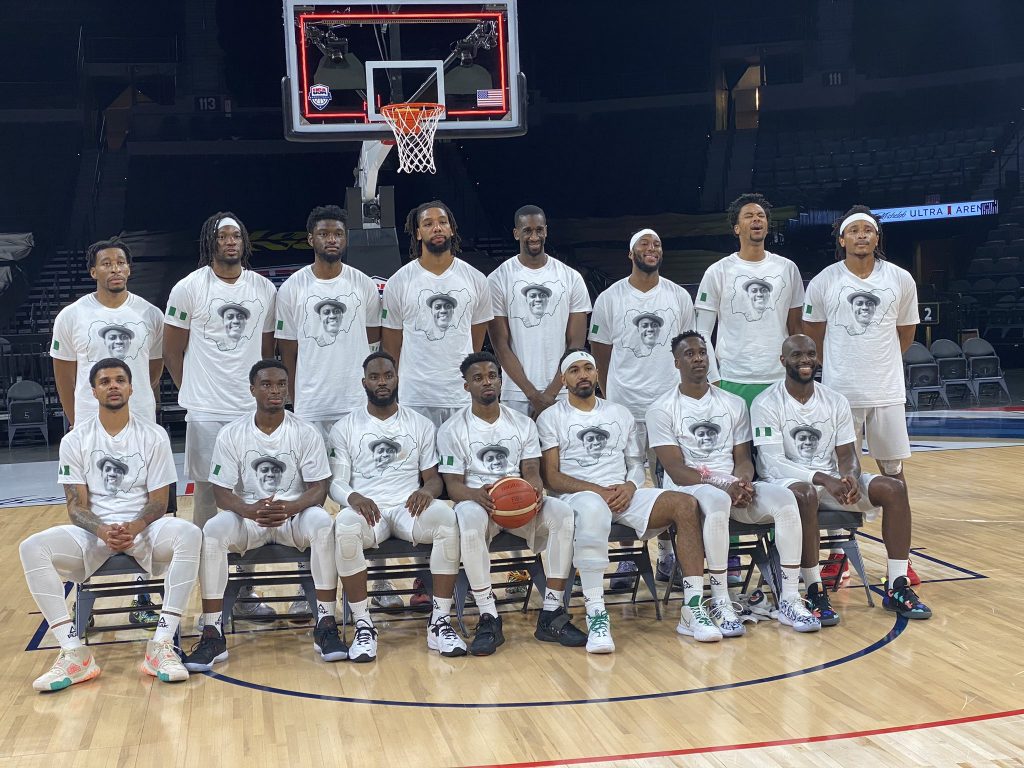 Nigeria male basketball team D'Tigers' last friendly game ahead of the Tokyo Olympics ended in a disappointing loss to Australia early this morning.
D'Tigers who had defeated world No. .1 the USA and world No.4 Australia, were blown away by world No.3, Australia by a massive 39 points.
The team thraiked from the beginning against and Aussie side who won the first quarter 26-13.
At half time, the shoreline was 49-29 already against the Mike Browns side.
Australia continued their domination and increased the lead to 84-46 at the end of the third quarter.
Despite putting all effort to close up the gap, D'Tigers were no match for their Aussie opponents who they will face in the group stage of the Tokyo Olympics game.
The Nigeria Basketball team will play against the United States and Australia as they hope to win a medal for the country at the Olympics wihixh will kick off next week.
Earlier before the game, the team paid tribute to singer, Sound Sultan by wearing a customized shirt/for their warm up in memory of the late singer who was an ardent fan of basketball.
A short message on the nbbf official Twitter account reads;
"Sneak peek into what @NigeriaBasket will be wearing out to warm up in honor of our friend, Sound Sultan
"We miss your SOUND!!!!

"We hope you will continue to see what we are achieving and smile down from heaven

"Rest on!!!!!"