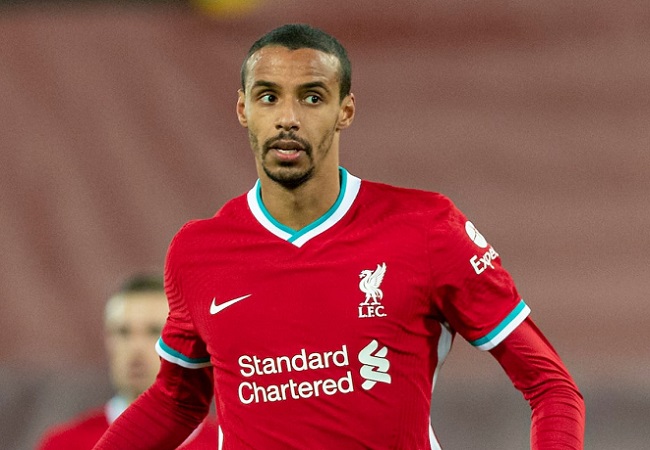 Joel Matip suffered an ankle ligament injury in the 3-1 win over Tottenham Hotspur in January 2021. And the former Cameroon international is close to returning to full training ahead of the new 2021/22 Premier League season. This is according to Liverpool FC manager Jurgen Klopp.
For this injury, the towering centre back was ruled out of the rest of the 2020/21 campaign. But he is now part of Liverpool's 34-man squad currently preparing for the new season in Austria.
Also Read : LIVERPOOL IN NEGOTIATIONS WITH MOHAMED SALAH TO POTENTIALLY RENEW CONTRACT
Matip was joined by fellow defenders Virgil van Dijk, Joe Gomez, and Trent Alexander-Arnold, who are also coming back from their respective injuries.
Klopp explained that Matip, who represented Cameroon at the FIFA World Cups of 2010 and 2014, will not be rushed into training.
"No, they aren't [at the same level as the others]. But it's different." Klopp told the Liverpool official website.
"Let's start with: all four look really good, I have to say. Look really good.
"Now we are in constant talks with the medical department, the fitness department, the rehab department about what is right for them today. Do they have to do maybe a little bit more than the rest of the group, do they have to do a little bit less?" H asked.
"So, especially Virg and Joe will not have double sessions now for the first few days with the team. They have a second session of the day. But it's with Andreas Schlumberger, with the rehab department, physiotherapy, these kinds of things.
"That's for these two. [They] look really good. I don't know exactly when we can make the next steps. But it will happen in the next four weeks, for sure. – We will get a big step forward."
Matip played 27 matches for Cameroon and scored once before he announced his international retirement in 2015.