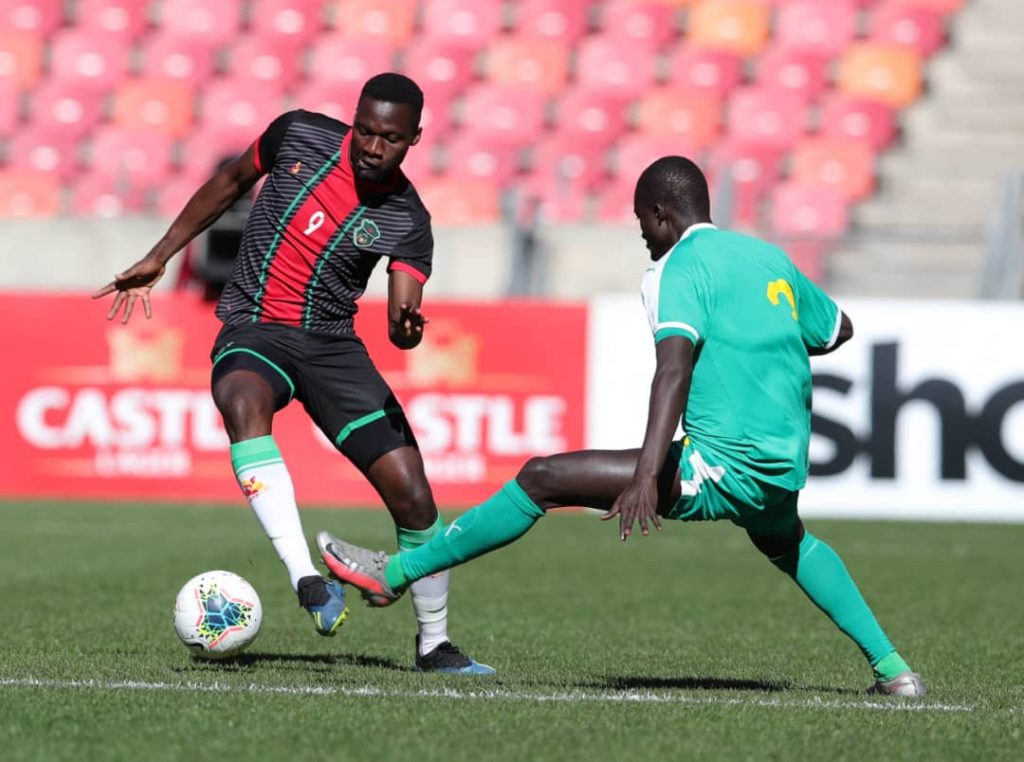 Abu Bakary Diop scored in either half as Senegal beat Malawi 2-1 to qualify for the Cosafa Cup semifinals from Group B alongside Mozambique in South Africa on Wednesday afternoon.
Senegal and Malawi were locked at 1-1 at half-time whereas it was goalless between Mozambique and Namibia at Isaac Wolfson Stadium in the other match for the group.
Senegal started the game better as Diop scored first for the guest participants in the 11th minute.
However, livewire striker Khuda Muyaba replied for the Flames in the 35th minute.
Diop finally grabbed the winner in added time of the second half to take Senegal's tally to nine points and top the group.
With two points from four games, fourth-placed Malawi are out of the race.
In the other match for the group, Malque Alexandre scored with nine minutes to full-time as Mozambique edged Namibia 1-0 and go level with the Brave Warriors on seven points each.
After the win, Mozambique sailed through to the semifinals on better head-to-head record over Namibia.
The tournament has 10 teams divided into two groups each comprising five teams and only best two from each pool will sail through.
Line-ups:
Senegal : P.Ndiaye, E.Kane, M.Ndiaye, A. Diene, D. Mendy,. A.Ba, A. Diop, A Seydi,, F. Fall, A. Gomis, S. Guey
Malawi : Richard Chimbamba, Stainley Sanudi, Denis Chembezi, Tawonga Chimodzi, Nickson Mwase, Mike Mkwate, Micium Mhone, Zicco Mkanda, Maxwell Gasteni, Vitumbiko kumwenda, Erick kaonga
WEDNESDAY'S RESULTS
Group B
Senegal 2 (Abu Bakary Diop) Malawi 1 (Khuda Muyaba) (KO 12h00; 10h00 GMT)
Mozambique (Malque Alexandre) Namibia (KO 12h00; 10h00 GMT)