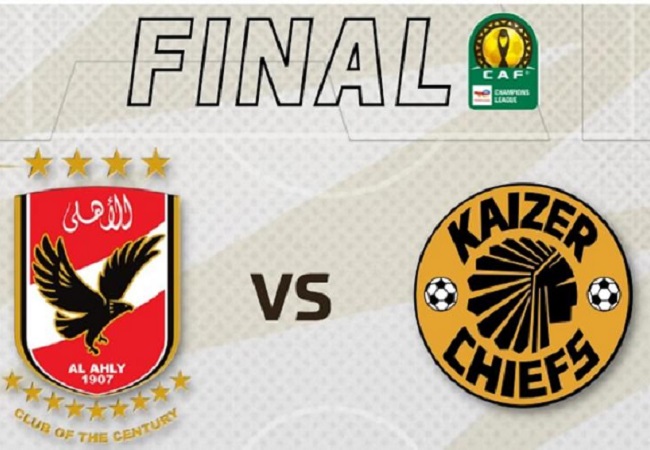 The Confederation of African Football (CAF) has announced a change in its rules for the CAF Champions League final between Kaizer Chiefs and Al Ahly.
The final will take place on Saturday, 17 July at Stade Mohammed V in Morocco with a kick-off at 19:00.
Also Read : CAF EXECUTIVE COMMITTEE MEETING IN RABAT ON FRIDAY AHEAD OF CCL FINAL
Compared to the previous years, the African football mother body has now confirmed the slight change in the rules for this year's final.
This year's final between Chiefs and Al Ahly will have extra-time (30 minutes) should there be no winner at the end of 90 minutes.
The slight change in the rules will also mean an extra substitution for each team in addition to the five allocated in regulation time.
"Five substitutions for each team are allowed, with nine players on the bench." Said CAF in a statement.
"If the 90 minutes of regular time end in a draw, 30 minutes of extra-time will be played. An extra substitution is allowed in extra-time.
"If there is no winner after the extra-time, penalty shootout will take place to determine the winners." Added the statement.