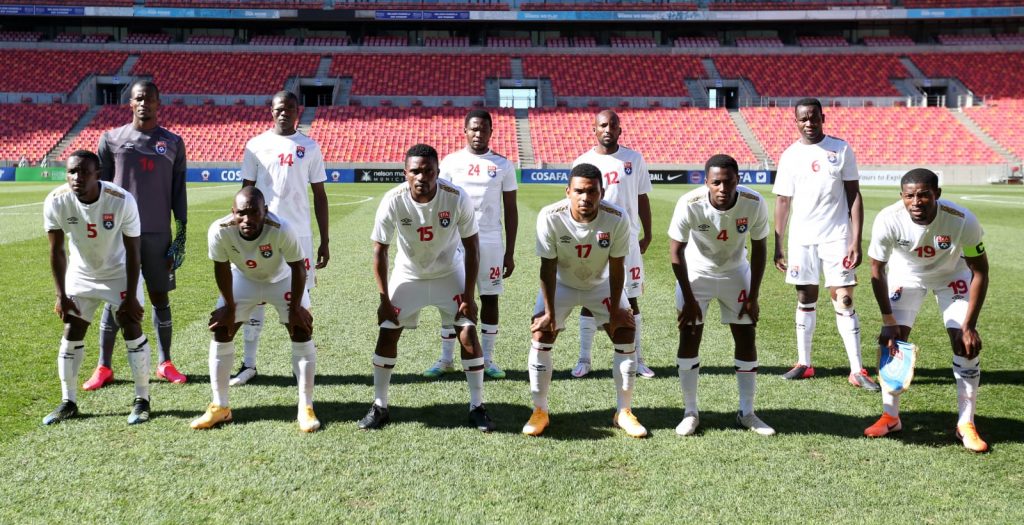 Goalkeeper Mathabela Sandanzwe scored a decisive spot-kick as Eswatini defeated Mozambique 4-2 on post-match penalties to win the Cosafa Cup bronze medal in South Africa on Sunday afternoon.
The two teams had drawn 1-1 in regulation time of the third-place play-off at Nelson Mandela Bay in Port Elizabeth in a lunch-time kick-off.
Martinho Thauzene had scored for Mozambique in the 39th minute only for the Mambas to allow Eswatini back into the game.
With a minute to full-time, Eswatini snatched the equalizer through Khethokhule Mkhontfo before the game went into the post-match penalties.
During the post-match penalties, Mathabela saved one of Mozambique's attempts then stepped forward to score the fourth attempt and earn Eswatini the victory.
The two teams battled for the third place after losing their respective semifinals.
Mozambique lost 3-0 to hosts South Africa on Friday whereas Senegal booted out Eswatini 3-0 on post-match penalties after a 2-2 draw in regulation time.
Eswatini squandered a two-goal lead to draw 2-2 with the guests Senegal who went on to win the semi-final match 3-0 on post-match penalties.
The tournament started on July 6 2021 and wind up this afternoon with a final between Bafana Bafana and Senegal at the same venue.
Some 10 teams entered the competition and they were divided into two groups each comprising five teams, with the top two making the last-four cut.