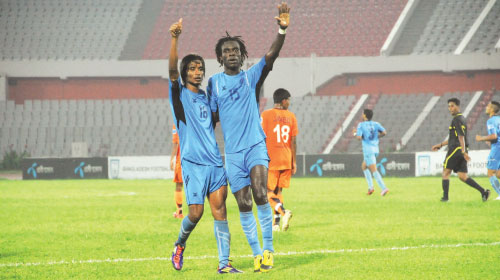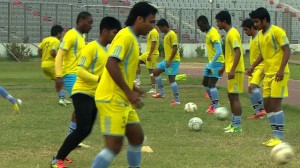 Bangladesh might not be best known for its soccer, but every year its premier league attracts more foreign players.
The league turned professional in 2006, and since then Bangladeshi clubs have become home to an increasing number of players from across Africa.
Awudu Ibrahim thought his career of playing football is dead when his contract was not renewed at an amateur Dutch football club seven years ago. But soon he ended up in Bangladesh and now he is one of the star players in the Bangladeshi Premier League.
All the way from Accra, Ghana, Ibrahim has been enjoying playing football for Abahani in Dhaka, one of the top clubs in Bangladesh, for the last seven seasons.
"When my friend first told me about Bangladesh I was hesitant. I didn't know much about the country," Mr Ibrahim says.
"First, I came here for a practice session and then ended up playing for the club."
The success of players like Ibrahim has attracted many foreign footballers to the Bangladeshi Premier League, which became professional in 2006.
The CAF Champions League is a big deal in sports betting at online casinos.
Sports bets can also be placed on club teams and continental soccer championships organized by the Confederation of African Football (CAF), although the prize money is less than in the big European competitions.
This is a fun way to find potential players from the African Champions League and bet on their play. on this page, You can check out your favorite players and game dates.
Things you should know: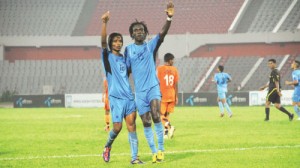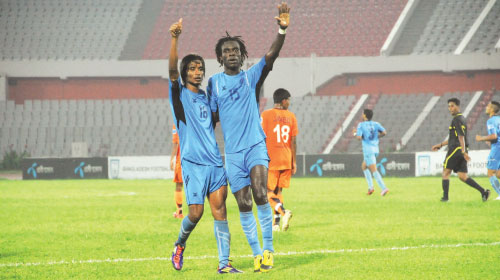 At the moment, there are more than 50 foreign players in the league, mainly from Africa. During the season it is common to see African players dominating the sports pages of newspapers.
Today, football in Bangladesh is dominated by players from Ghana, Nigeria, Morocco and Cameroon. Players from these countries have become a standard fixture in the league.
"Football is now growing in Bangladesh. That's why it is attracting many African players. Whenever I go home, my friends ask me about this league, they want to come and play," says Abdul Samad Yussif, another Ghanaian footballer playing for Abahani.
The Bangladeshi league may not be as rich as European football leagues but it's paying enough to keep its overseas players. Officials say foreigners get as much as $2,000 (£1,320) a month.
"There are better players in our country. The league will be good with our own players. We don't need foreign players," says a fan of Abahani club.
Some of the fans may differ but few disagree that the African players have brought a new dimension to football in Bangladesh.
[youtube]http://www.youtube.com/watch?v=IqcS-yO-OsA[/youtube]
Read also:
http://en.africatopsports.com/2013/02/28/ghana-asamoah-gyan-remains-black-stars-captain/