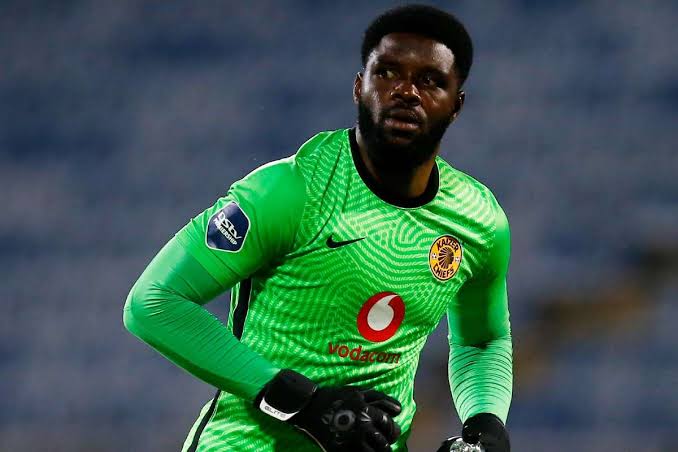 Kaizer Chiefs goalkeeper, Daniel Akpeyi has fired back at his critics for blaming him as cause of their CAF Champions League lost.
Kaizer Chiefs suffered a 3-0 loss to Al Ahly in the final of the Champions League in Morocco last weekend.
Akpeyi became subject of debate to most of the club supporters and the Nigerian international reacted saying his critics only heard the score but didn't watch the game.
He said, "Their debate back home does not mean anything to me neither Kaizer Chief. 
"Maybe, they only hear the scores and did not watch the game, and as usual they are hoping that it's my fault so that they can have bad report about me to help their clients."
Kaizer Chiefs conceded three goals in the second half after Happy Mashaine was sent off just before the end of the first half.