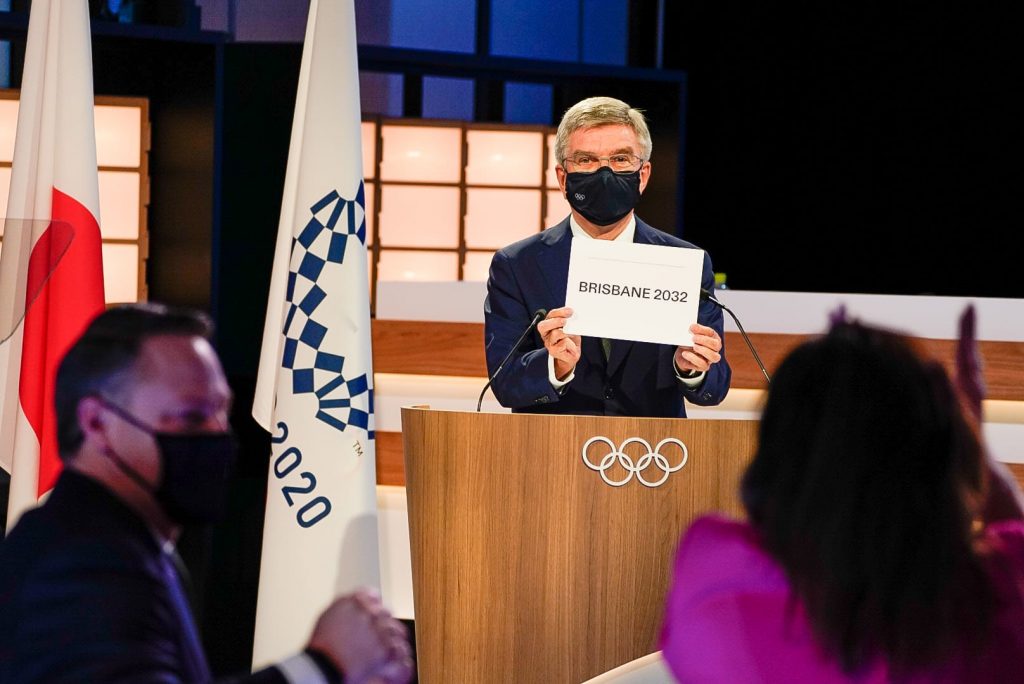 Australia city, Brisbane have been elected to host the next Olympic Games in 2032 following the decisions of the 138th IOC session today in Tokyo Japan.
According to the statement released after the session which was under struck COVID-19 protocols, the IOC Executive Board accepted the proposal.
Brisbane will also host the Paralympic Games in 2032 according to the statement.
IOC President Thomas Bach who didn't vote in line with the tradition after the declaration said Brisbane 2032 was the first "Preferred Host" under the IOC's new approach to host city elections.
Bach said, Brisbane 2032 is the first future host to have been elected under, and to have filly benefitted from the new flexible approach to electing Olympic hosts.
"The reforms enable the IOC to work in partnership with cities, regions and countries, to encourage Olympic projects which use a high percentage of existing and temporary venues, which align with long-term development plans and which have a strong vision for sports and local communities.
 "The Brisbane 2032 vision and Games plan fit into long-term regional and national strategies for social and economic development in Queensland and Australia, and complement the goals for the Olympic Movement outlined in Olympic Agenda 2020 and 2020+5, while focusing on providing memorable sports experiences for athletes and fans."

It will be the first time Brisbane will host the games although Australia has previously hosted two Olympic games, 
Melbourne 1956
 and 
Sydney 2000
.
The IOC also announced 23 July- August 8 2032 as the date for the Olympic Games while the Paralympic Games is expected to start from August 24- September 2032.