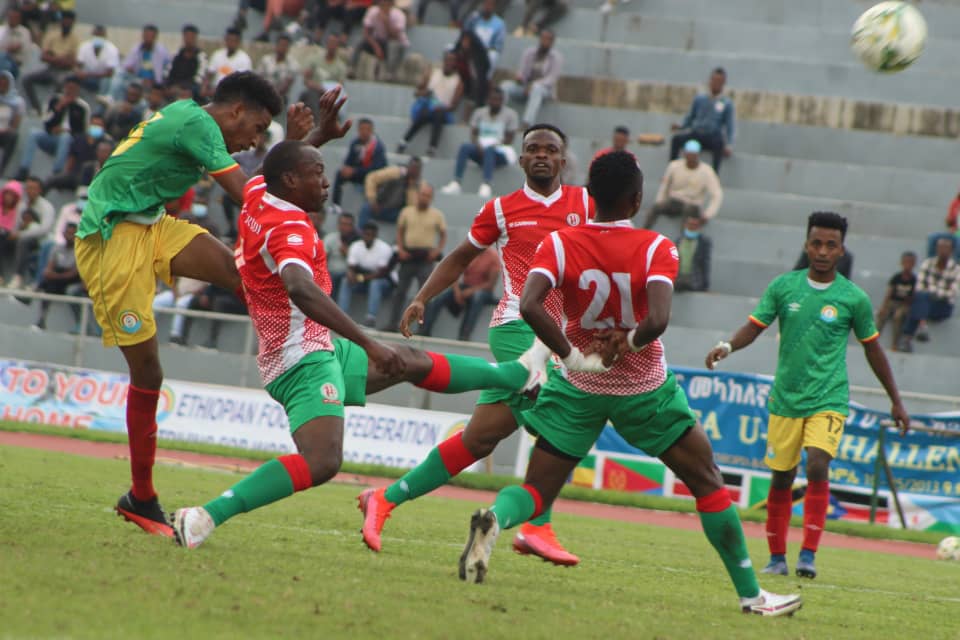 Burundi will face Kenya in the semifinal of the Cecafa Under-23 Challenge Cup this afternoon in Ethiopia.
Burundi qualified for the last-four stage after holding hosts Ethiopia 1-1 on Friday at Bahir Dar International Stadium to finish on top of Group B with four points.
Beshal Gugsa Chernet scored past Burundi goalkeeper Onesime Rukundo in the first-half.
Cecafa website reports that Burundi made substitutions which paid dividends in the second-half when defender Issa Hakizimana headed in the leveler following a corner-kick.
The results took Burundi's tally to four points from two games in the three-member pool with Ethiopia finishing on two points and Eritrea have no point.
Two more teams will make it to the semi-finals after results of today's games scheduled for the same venue in Ethiopia.
Djibouti face South Sudan in Pool C whereas Group A leaders Tanzania date rivals Uganda.
Djibouti coach Julien Mette will certainly pin his hopes on strikers Isman Siad Yabe and Abass Fouad Abdourahman.
"We need to play a better game and take our chances. It is also very important that we defend well against South Sudan because we did not do that in our opening match," Cecafa website quotes Mette saying.
On the other hand, South Sudan coach Simon James Yor has urged his charges to concentrate for the entire 90 minutes if they are to get a good result.
"We need to be very cautious and also sharp at goal because this match is very important for us," Yor is quoted saying.
In another decisive match, Uganda face Tanzania.
The Cranes coach Morley Byekwaso has since described the match a crucial to their chances of making the semifinal stage.
The competition's regulations say the overall top team in each group automatically qualifies for the semi-finals, while the best runner up from any of the three groups also gets to the last-four.
While the team that is classified in 9th position after the group stage will not play more games, the other teams classified 5th to 8th will also play in a mini contest to determine the rankings, according to Cecafa.
Nine teams are participating in the competition and they were divided into three pools each comprising three teams.
The semifinals of the competition will be played on July 27th and the final and play-off on July 30th.
Pool A
P W D L GF GA GD Pts
Tanzania 1 1 0 0 1 0 1 3
Uganda 1 0 1 0 0 0 0 1
DR Congo 2 0 1 1 0 1 -1 1
Pool B final standings
P W D L GF GA GD Pts
Burundi 2 1 1 0 4 1 3 4
Ethiopia 2 0 2 0 4 4 0 2
Eritrea 2 0 1 1 3 6 -3 0
P W D L GF GA GD Pts
Kenya 2 2 0 0 5 0 5 6
S. Sudan 1 0 0 1 0 2 -2 0
Djibouti 1 0 0 1 0 3 -3 0