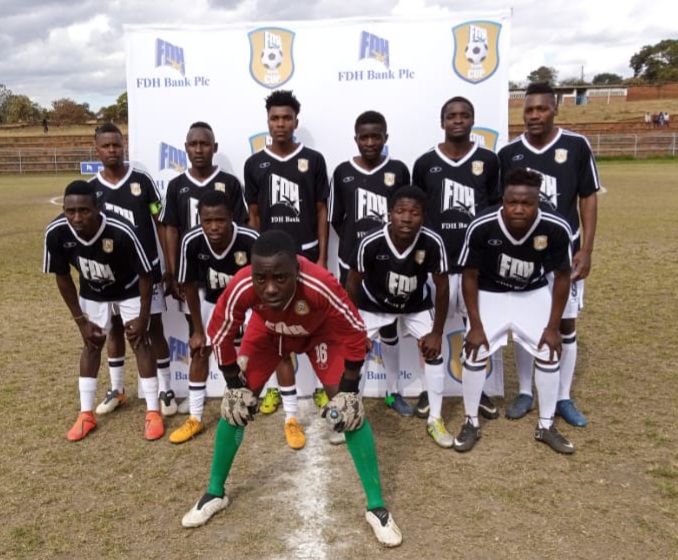 Round-of-16 matches for Malawi's national knockout competition, FHD Cup, produced shock results over the weekend.
Second tier league sides, Dedza Young Soccer Stars and Rumphi United booted out elite Super League counterparts, Blue Eagles and Red Lions.
On Sunday, Dedza beat Eagles 5-4 on post-match penalties, two days after the Northern Region minnows, Rumphi, had defeated Lions in similar fashion—4-1 on post-match penalties.
At Dedza Stadium, some 80 kilometres from the capital Lilongwe, the two teams were locked at 1-1 in regulation time.
Winger Mecium Mhone had put Eagles, from Malawi Police Service headquarters, ahead only for Felix Msowoya to equalize for the hosts.
The cops piled the pressure on the minnows but they stood firm forcing the game into post-match penalties.
Dedza converted all their spot kicks past Eagles goalkeeper John Soko whereas Wonder Jeremani missed his attempt.
With that Eagles, who sent their coach Gerald Phiri Senior on leave due to the team's unsatisfactory results, crashed out of the competition.
Caretaker coach Wilson Chidati was in charge of Eagles who featured a strong line-up that included experienced Onesimo Mbendera, Osward Maonga, Stuart Mbunge and Tony Mbulu.
Elsewhere, Nyasa Big Bullets saw off struggling Mighty Tigers 2-0 behind the closed doors of Kamuzu Stadium in the commercial capital, Blantyre.
Lanjesi Nkhoma and McFarlen Mgwira scored for the Zimbabwean coach Kalisto Pasuwa men to progress to the quarter-final stage.
On Saturday, Be Forward Wanderers and Silver Strikers beat Chitipa United 4-0 and Moyale Barracks 2-0 respectively.
Wingers Frank Banda and Duncan Nyoni were on target for the Bankers whereas the Nomads won it courtesy of Vincent Nyangulu's hat-trick and substitute Peter Wadabwa strike.
In another match, Ekwendeni Hammers beat Wanderers Reserve 1-0 and the scorer was former Wanderers senior team defender Harry Nyirenda.
Bullets, Silver, Hammers, Wanderers, Ntopwa United, Mafco and Dedza have joined Rumphi in the last-eight stage whose draw will take place later this week.
FDH Bank sponsors the national cup that involves Super League and regional league teams.
Full Round-of-16 results
Friday, 23rd July 2021
Mafco 1 (Yohane Malunga 82′) -0 Kamuzu Barracks
Rumphi United 1 (Trouble Kajani 84′) -1 Red Lions (Humphreys Minandi 58′)- Rumphi United win 4-1 on post-match penalties
Sable Farming 0-0 Ntopwa- Ntopwa win 5-4 on post-match penalties.
Saturday 24th July 2021
Ekwendeni Hammers 1 (Harry Nyirenda 85′) -0 Wanderers Reserves
Silver Strikers 2(Frank Banda 28′, Duncan Nyoni 49′) -0 Moyale Barracks
Be Forward Wanderers 4 (Vincent Nyangulu 5′ 37′ 54′, Peter Wadabwa 88′) -0 Chitipa United
Sunday 24th July 2021
Nyasa Big Bullets 2 (Lanjesi Nkhoma 20′, MacFallen Mgwira 90′) -0 Mighty Tigers
Blue Eagles 1 (Mecium Mhone 5′) -1 Dedza Young Soccer (Felix Msowoya 15′)-Dedza Young Soccer won 5-4 on post-match penalties