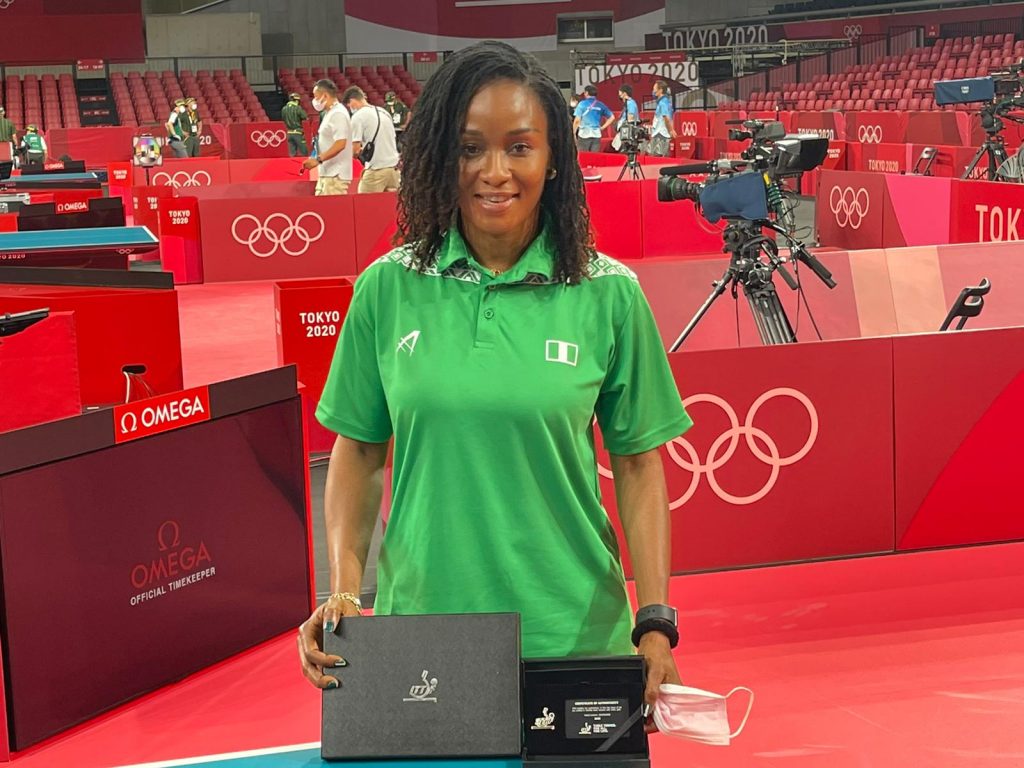 The International Table Tennis Federation(ITTF) have inducted Nigeria's Olofunke Oshonaike into the prestigious 7th club.
Oshonaike made his seventh appearance in the Olympic Games at the ongoing Tokyo 2020.
However, she failed to get pas the preliminary stage after she was defeated 4-1 by United State player Juan Liu.
Despite the defeat, she was honoured by the ITTf who inducted her into the 7th club.
She became the first woman in the history of the ITTF to be inducted into the prestigious 7th club.
The club is for players who have made 7 appearances in the Olympic Games.
After her loss to Liu, Oshonaike decided to call it a quit in the ping pong game.
She has now joined her coach, Segun Toriola who joined the 7th club 5 years ago as the only Africans to achieve that feat.