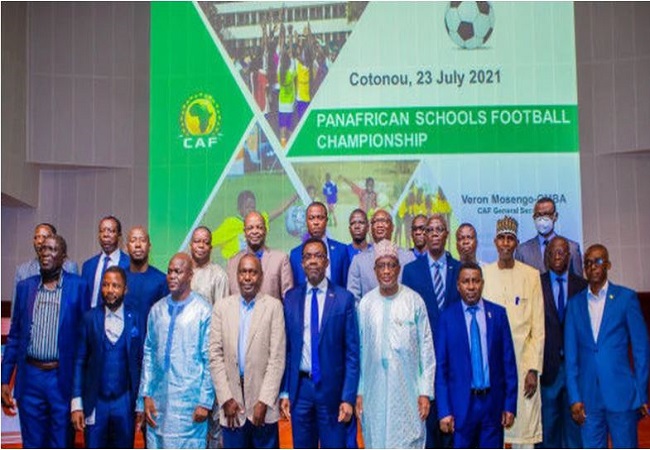 The Confederation of African Football's (Caf) plans to stage a Pan-African football tournament for schools has got a major backing with the endorsement of a football union in West Africa.
The seven member countries from the West African Football Union (WAFU) Zone B committed to the idea at a meeting with Caf officials in Benin, according to a statement from the continental football body.
The CAF Pan-African Schools Football Championship is part of the new leadership under its South African billionaire leader, Patrice Motsepe's plan of developing football from a Pan-African point of view from the grassroots, with the goal of fostering a new generation of African youths.
The intercontinental school soccer tournament, according to Caf, will be introduced into schools across the continent, targeting both boys and girls, in an effort to use the lessons of football to guide growth and development and shape future leaders.
"The best investment we can make to ensure that African football is amongst the best in the world and self-sustaining, is to invest in schools' football and youth football development infrastructure for boys and girls. This is one of my key focus areas as President of CAF." Said Dr Motsepe as he believed football had the power to change the continental narrative from the ground up.
The idea of a Pan-African football tournament targeting schoolchildren was launched in the Democratic Republic of Congo in April. And in May Mr Motsepe, during a three-nation joint tour with Fifa President Giovanni Infantino, officially launched it in Cote d'Ivoire.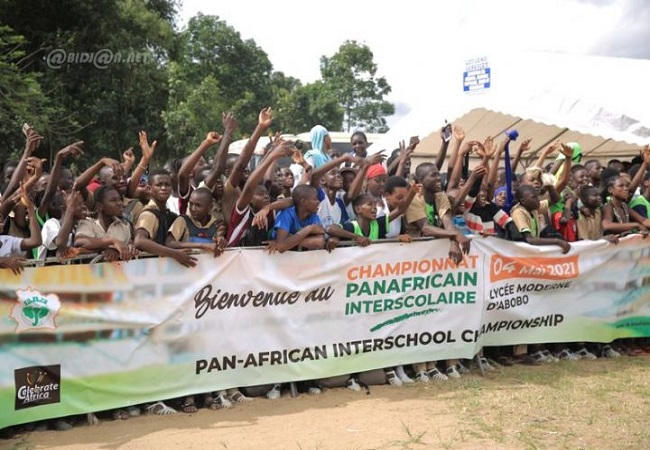 Speaking in Abidjan during the first leg of the tour that also took them to Liberia and Sierra Leone, Motsepe announced a donation of $10 million towards the commencement of the initiative through his Motsepe Foundation.
Also Read : CAF AND FIFA APPOINT GEORGE WEAH AS AMBASSADOR FOR PAN-AFRICAN INTER-SCHOOL CHAMPIONSHIP
Last week's meeting in Benin was attended by major football stakeholders in the region, including cabinet ministers from the seven WAFU member countries of Benin, Burkina Faso, Côte d'Ivoire, Niger, Nigeria, Togo, and DRC.
Caf said in the statement that it believed that football was "an incredible" catalyst for change, noting that not only does the game unite the world, but that it can also educate, inspire and mobilise the youths to overcome their greatest challenges and become agents of change in their communities.
Caf also hopes that schools, as agents of change, could be vehicles for integration.
"As our schools prepare our future leaders, a continent-wide tournament will help instil football values like respect, discipline, teamwork and fair play into their hearts and minds." Said CAF General Secretary Véron Mosengo-Omba.
According to Caf, the tournament is planned to commence in March 2022, through a bidding process for which country will host the maiden edition.
The tournament has been divided into three levels, starting with its first leg, dubbed the National School Football Championship slated for between June and August 2022.
In this leg, each CAF member association is expected to organise a national competition with its school football teams. The finalist teams of the boys and girls' national tournaments will then qualify for a zonal tournament.
Each of CAF's six zones will organise a Zonal School Football Championship between September and December 2022.
Finalists from the zonal championships, comprising two boys and two girls schools teams, will qualify to participate in the official and ultimate Pan-African School Football Championship slated for kick off in March 2023.
CAF says it hopes to generate a "hype and buzz" among schools across the continent through the event.
"Much like the Africa Cup of Nations, we want to generate an excitement to become a part of something truly momentous. We will host a bidding process and determine the host country like we do in these tournaments. We want it to be something to aspire to and be proud of." Explained Mosengo-Omba.
He added that by creating a gravity of participation, the educational impact of football played at schools will be heightened.
"Football not only develops a child's physical health but promotes a mental and social wellbeing that are vital to growth. We also hope that a pan-African football tournament will promote pan-African friends and keep children away from darker corners of society like criminality and drugs." He said.
In 2018, CAF launched its first educational campaign, called "Learn today, Lead Tomorrow", in line with its belief that football can be a tool for empowerment and geared towards raising awareness and to support educational institutions in Africa through football. It is in line with this vision that Caf also supported Books and Boots, a non-profit social project which combines education and recreation in communities.
"If you want kids to go to school, put football into schools." Noted Mosengo-Omba.
"At CAF, we can't stress enough the importance of education and sports. By putting the two together, we have a recipe for change. We look forward to bringing our young African leaders together through the Pan-African Football Championship."