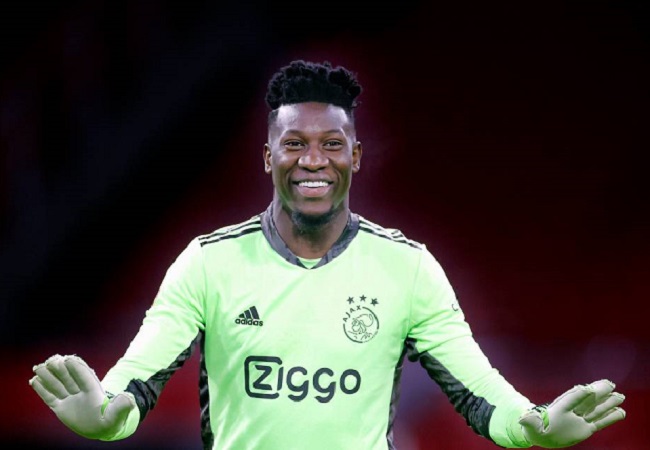 The Cameroonian goalkeeper Andre Onana is currently on a nine-month (reduced from one year) suspension issued by UEFA after testing positive for Furosemide, a banned substance. However, he will be eligible to play again from November 2021.
He also has just one year left on his contract with the Dutch giants. A club for which he has made over 200 appearances since graduating to the first team in 2016.
Onana is regarded as one of the best goalkeepers in Europe. And he has continued to be linked with a move away from Ajax despite his current playing ban.
And Marc Overmars believes that if any club were to snap him up either in the summer or winter transfer windows, they would be getting themselves a bargain.
"For some clubs his situation may be an opportunity. Because if he had had a longer contract and he wasn't currently suspended, he would be worth €30 million." The former Dutch international winger told Voetbal International.
"If I had been in the shoes of any other club, I would have acted quickly. You can still wait six months and sign him on a free transfer. But then there are also many more clubs and you have a lot more competition."
Clubs which have been linked with the Indomitable Lions player are Olympique Lyonnais and Arsenal, though Overmars says there has not been any new contact in this regard.
"I'm not sure if we'll get to a deal with Lyon. There hasn't been contact for a week. Another club was intereste. But they already got another goalie." Said the director.
"Arsenal were also mentioned. But I haven't had any contact with them." He added.