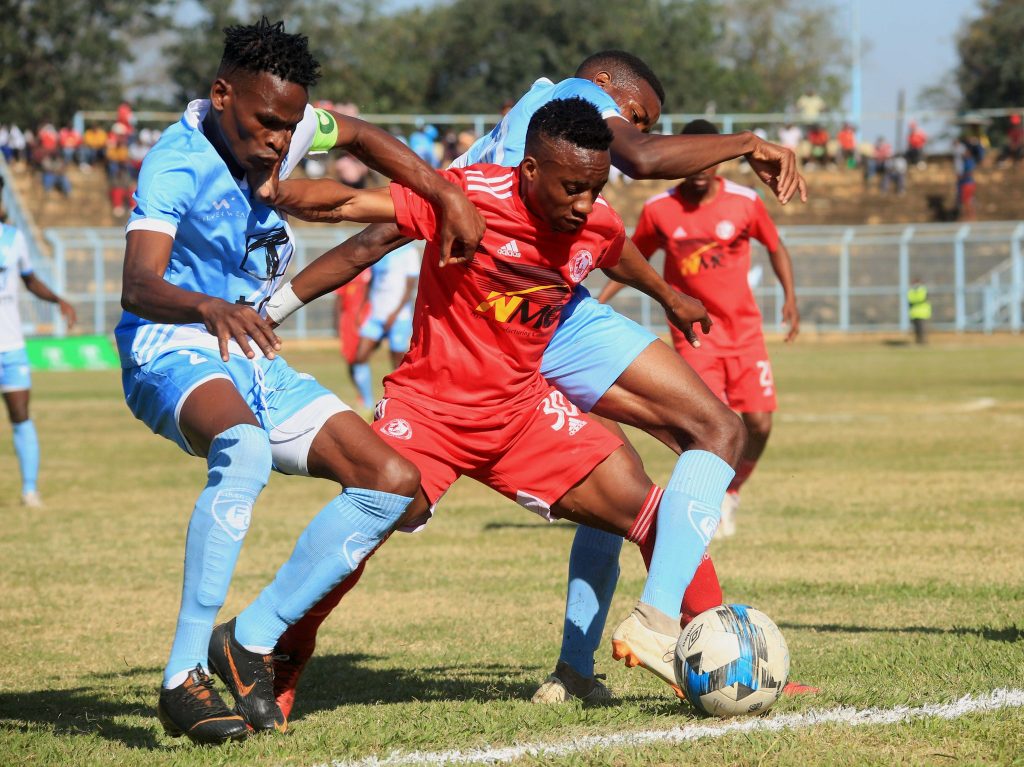 Holders Nyasa Big Bullets overcame head coach Kalisto Pasuwa's absence and an early goal setback to defeat fellow title contenders Silver Strikers 2-1 at Kamuzu Stadium in Blantyre on Friday afternoon.
Substitute Precious Phiri scored an absolute long range stunner past Silver goalkeeper Charles Thom in the 81st minute to put Bullets two points clear at the summit of the 16-member TNM Super League log table with a game in hand.
Bullets seemed headed for their first defeat in many seasons at home when Herbert Wayekha for Silver scrambled in the opener via a free header on the stroke of half-time, punishing the hosts for the wastefulness in front of goal.
When play restarted in the second-half, whatever assistant coach Peter Mponda told Bullets players proved a masterstroke.
It took only 30 seconds for Bullets captain Chimwemwe Idana to unleash a power shot which gave Thom no chances to put both teams level.
Silver coach Dan Kabwe had fielded more defensive players, including holding midfielders Young Chimodzi Junior and Chikondi Kamanga, while seemingly aiming for an away point but such an approach backfired.
In the end, Phiri stepped off the bench to punish Silver with the late goal off Sankhani Mkandawire's free-kick and displace them to second place on 46 points from 23 games against 48 points for Bullets.
The defending champions have played 22 matches.
Bullets winger McFarlen Mgwira and Paul Kansungwi had paved way for Phiri and Ernest Petro, Chiukepo Msowoya replaced Lanjesi Nkhoma and Mischeck Selemani went out for Brighton Munthali.
In Silver's camp, Chimodzi Junior was replaced by striker Stain Davie then Patrick Macheso came in place of Kamanga before Chinsinsi Maonga and Zebron Kalima stepped in for Duncan Nyoni and Maxwell Gasten.
It was perfect revenge for Bullets who lost 1-0 away to Silver in Lilongwe in the first round.
This time around, Bullets got their revenge even in the absence of the Zimbabwean coach Pasuwa who is recovering from Covid-19.
Pasuwa is chasing a third consecutive league title with Bullets and the 15th overall for the Malawi champions. Silver are eight-time league winners.
In a post-match interview, Silver assistant coach McDonald Mtetemera said : "There is still a long way. We can win the remaining seven games and win the title. There is still a long way. This is a marathon."
However, deep down his heart, Mtetemera knows that it is hard toppling Bullets once they climb to the top.
Bullets : Rabson Chiyenda, Sankhani Mkandawire, Nickson Nyasulu, Erick Kaonga, Chimwemwe Idana, Gomezgani Chirwa, Chimango Kaira, Paul Kansungwi, Mischeck Selemani, McFarlen Mgwira, Lanjesi Nkhoma,
Silver: Charles Thom, Duncan Nyoni, Mike Roberts, Nixon Mwase, Mark Fodya, Herbert Wayekha, Young Chimodzi Junior, Frank Banda, Chikondi Kamanga, Blessings Tembo, Maxwell Gasten,
Referee: Evidence Kananji