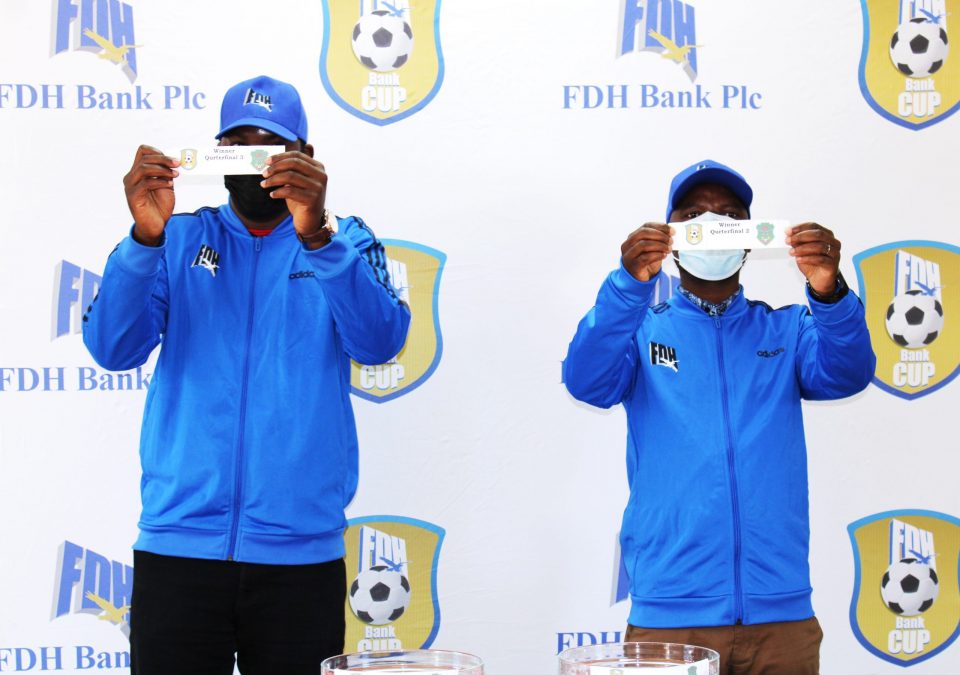 Nyasa Big Bullets and Silver Strikers will meet twice within weeks after being drawn in the FDH Cup quarterfinals.
The draw for Malawi's national knockout competition took place on Friday morning, hours before Bullets hosted Silver at Kamuzu Stadium in Blantyre in a TNM Super League encounter.
Bullets came from behind to beat 2-1 Silver and displace them from top spot of the league log table. In the first-round, Silver won 1-0 in Lilongwe months ago.
Now, the two giants meet again this time around at Silver Stadium, Lilongwe, in the quarterfinal of the inaugural cup.
The date of the fixture will be known once Bullets return from the Cecafa Club Championship in Tanzania.
Bullets and Silver will meet at least thrice this season alone in all competitions.
There is also another rematch between Mighty Wanderers and Mafco FC who meet in another quarterfinal match next weekend in Blantyre.
Before the cup match, Mafco entertaiN Wanderers today in a league match at Civo Stadium in Lilongwe.
Other quarter-final ties see second-tier league giant killers, Dedza Young Soccer Stars and Rumphi United facing off, after they ejected Super League opponents, Blue Eagles and Red Lions, from the round-of-32 last week.
Elsewhere, Ekwendeni Hammers welcome Ntopwa FC to Mzuzu Stadium in another exciting quarter-final fixture.
All the last-eight matches will take place next weekend save for the Silver-Bullets game.
The ultimate winner of the cup will pocket estimated $31,000 (MK25 million) courtesy of sponsors, commercial bank, FHD.
Speaking after the draw at, Football Association of Malawi Commercial and Marketing Director Limbani Matola hailed FHD for the sponsorship.
"Before we look at the money on the table, we have to look at the contribution that this cup has brought to Malawi football. We have seen two teams from the 62 regional clubs making it to the quarterfinals after beating the so called big teams. So, the cup has helped regional teams to build their stamina," he told FAM media.
Full quarter-final fixtures:
Saturday, 7th August 2021
Dedza Young Soccer v Rumphi United at Nankhaka Stadium
Ekwendeni Hammers v Ntopwa FC at Mzuzu Stadium
Sunday, 8th August 2021
Mighty Wanderers v Mafco at Kamuzu Stadium
TBC
Silver Strikers v Nyasa Big Bullets at Silver Stadium
Semifinal
Saturday, 21. 08.2021
Ekwendeni/ Ntopwa vs. Dedza Young Soccer vs Rumphi
TBC
Silver strikers/ Nyasa Big Bullets vs. Be Forward Wanderers/Mafco