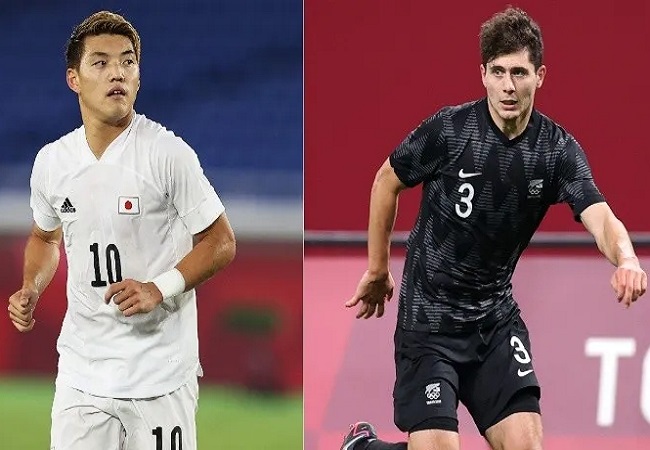 Japan meet New Zealand for a spot in the Tokyo 2020 semi-final. The home team has all the pressure on their backs for the quarterfinals, they are ready for this Men's Soccer Tournament game at the 2020 Olympics. The venue for this game is the Kashima Stadium this Saturday to kick off at 09:00 GMT.
The Japanese did well in London 2012. And there is no doubt that at the 2020 Olympic Games in Tokyo they can do just fine. Especially after winning against Mexico (2-1), South Africa (1-0) and France (4-0). That victory against french fueled up their hunger for gold.
The OlyWhites (New Zealand's nickname) with a single victory in the tournament was enough to qualify for the quarterfinals. The only surprising loss for the OlyWhites was against Honduras (2-3). But New Zealand already reaped an important victory against South Korea, another Asian team with good numbers.
The home team is a favorite for a lot of things. But beyond favoritism for playing at home, Japan has shown that being a favorite is about winning games and scoring goals.
Starting lineups
Japan : Kosi, Hashioka, Yoshida, Tomiyasu, Hatae, Tanaka, Endo, Doan, Kubo, Soma, Hayashi
New Zealand : Woud, Stensness, Reid, Pijnaker, Garbett, Lewis, Elliot, Bell, Cacace, Chris Wood, Waine