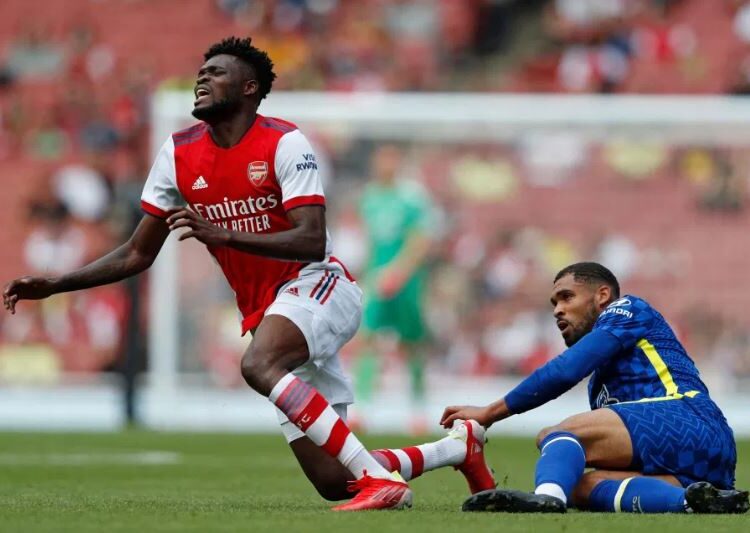 Arsenal head coach Mikel Arteta has provided an update on the injury of Ghanaian midfielder Thomas Partey who walked out limping against Chelsea in a friendly earlier on Sunday.
Partey had to leave his teammates on Sunday afternoon with a new injury which started worrying gunners' fans as the 28-year old has been disrupted by injuries during his firsts eason at Old Trafford.
Partey came off for Granit Xhaka to replace him in the 41st minute after going down in Chelsea's penalty area.
Read : Thomas Partey suffers fresh injury as Arsenal bow to Chelsea in friendly
With reports claiming that it an ankle injury, Arteta said that Thomas will undergo a scan on Monday but stated that it does not look good for the Black Stars midfielder.
"I just had a talk with the doctor. He'll have a scan tomorrow. At the moment it's not looking good," he said.
In addition, Arsenal were beating by North London rivals 1-2 in their home stadium.