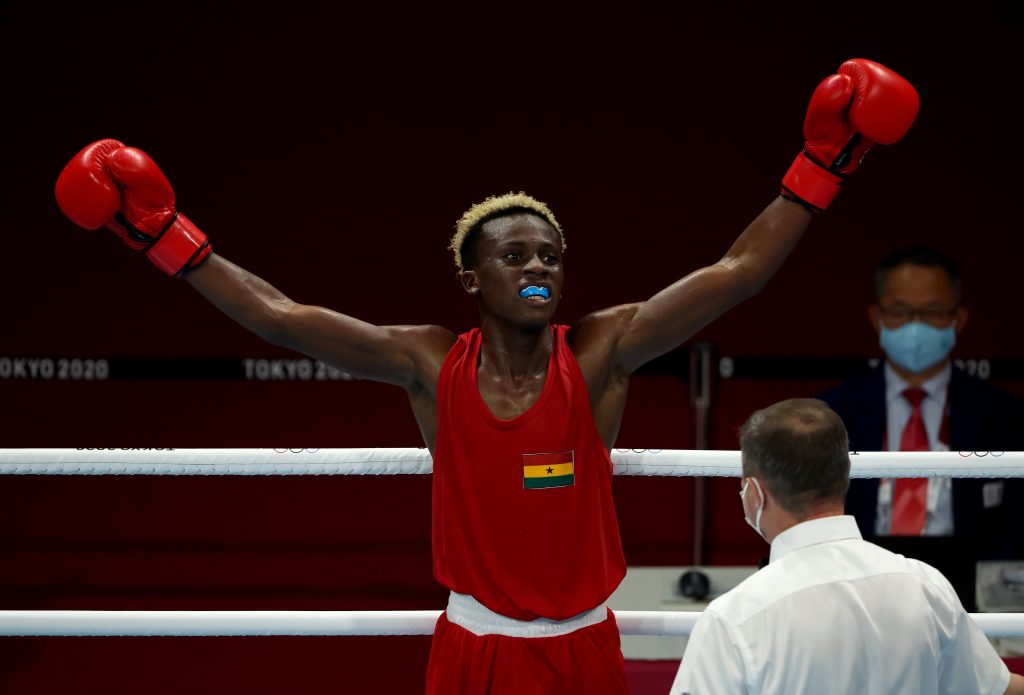 Ghana's young Boxer Samuel Takyi defeated Columbia's David Ceibar Avila to go through to the Tokyo 2020 Olympic Games semi-final to guarantee his country a first medal since 1992.
The 20-year old boxer emerged as the victorious after beating his opponent who is twelve years older than him. That is 32.
If the news seem to be easy reading it right now, the battle was totally different as Takyi suffered huge punches in the first round.
Read : Tokyo 2020 – Africa last hope Egypt knocked out by Brazil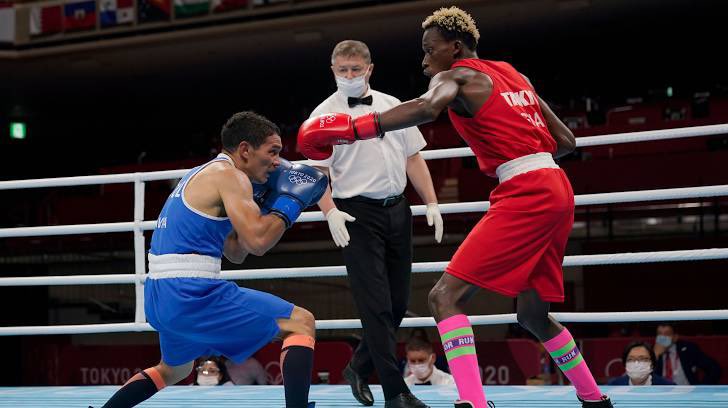 However, the Ghanaian boxer levelled up in the second round and third one to secure his nation a well-deserved and long time-looking for Olympic medal.
The rules governing Boxing in Olympic Games stated that qualifying to semi-final automatically assures a bronze medal tot he Boxer.
In addition, Samuel Takyi is the fourth Ghanaian boxer to win a medal at Olympic Games after Clement Quartey 1960 (Silver), Eddie Blay in 1964 (Bronze) and Prince Amartey who won a Bronze medal in 1972.