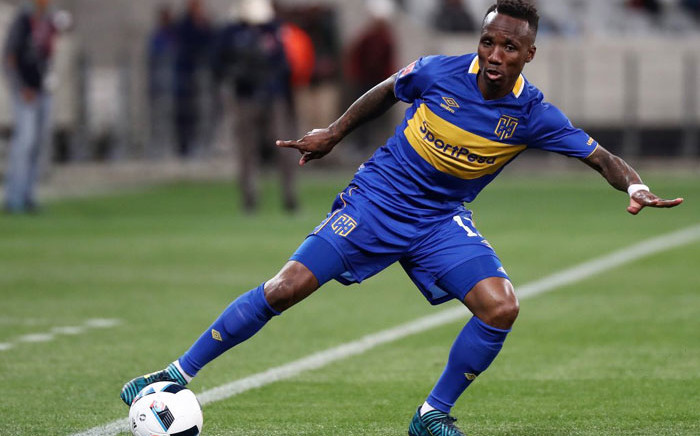 Former South Africa's Bafana Bafana midfield dynamo Teko Modise has given his seal of approval for LaLiga—which kicks off on August 14 2021—as the best domestic league in Europe for football purists.
LaLiga Southern Africa media office says Modise spoke about the Spanish league while launching the new season's LaLiga Puma Accelerate and Adrenaline match ball in his Meadowlands hometown with football visual artists, Kasi Flavour.
Modise described LaLiga as home to 'highly technical and tactically gifted' players who do not thrive on their physical attributes but the brain.
"It is such a special league, with a brand of football you cannot find anywhere else in the world….That's the philosophy Spanish football believes in and why for a footballer LaLiga is the league everybody with especially that level of technical ability wants to play in," Modise is quoted saying.
"Spanish football has the ability to attract such players that don't necessarily need height, they don't need to be super strong on the pitch or have speed, but they are very smart, thinking players."
The former Orlando Pirates and Mamelodi Sundowns star recalled his experience of rubbing shoulders with Spain's finest footballers such as Andres Iniesta, Sergio Busquets, Xavi, Xabi Alonso, David Silva during the 2009 Fifa Confederations Cup match which hosts South Africa lost 3-2.
He said it is "something else to watch them on TV and analyse them, but totally different playing against them on the pitch."
"It was one of the most difficult and frustrating games for me, because they were actually better than they thought they were," he added.
"They know when to pass, how to pass, they know how to commit the fault and how to draw the fault. So to face such superstars and technically talented players was very, very frustrating."
Modise, who also played for SuperSport United, said he was excited to see a new generation of players with African roots such as Ansu Fati and Ilaix Moribi making their mark in LaLiga.
LaLiga Southern Africa Managing Director, Marcos Pelegrin, said they were excited to partner Modise whose last domestic club before retiring in South Africa was Cape Town City.
"It was fantastic working with Teko and the Kasi Flavour team in Soweto, as we look to bring South Africans closer to the passion, heartbeat and flavour of LaLiga. The new season is nearly upon us and we will continue to find new ways of ensuring LaLiga is relevant, exciting and relatable to South African football fans," Pelegrin said