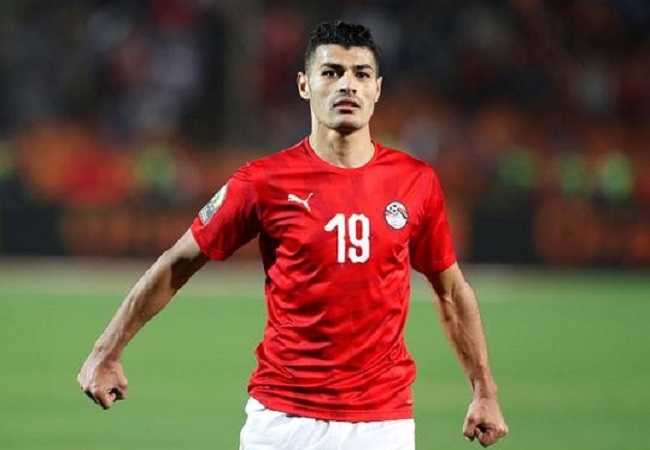 The Egyptian Football Association (EFA) has suspended Egypt U23 national team player Abdelrahman Magdy. The decision was following misconduct allegations against a hotel worker during the 2020 Tokyo Olympics.
Also Read : SHAWQI GHARIB SACKED AFTER EGYPT U-23 FAILED TO QUALIFY FOR OLYMPIC FOOTBALL SEMI-FINALS
The EFA revealed that there was a complaint received claiming that the Ismaily player has shown disrespectful behaviour toward a female worker in the hotel. The incident would have occurred where the national team was staying.
"During the U23 national team stay in Japan and just before the second game of the group stage against Argentina, we have received a complaint against Abdelrahman Magdy for misconduct against a female worker." The EFA said in a statement.
"Consequently, the player has been suspended and excluded from the Argentina game squad despite insisting that he didn't mean to be disrespectful in any way.
"It's possible that the accident happened due to language and cultural differences. We took immediate action to make sure the other team members aren't affected.
"After returning to Egypt, we have decided that Abdelrahman will be suspended until the decision is made and the investigation is over." Continued the statement.
The Ismaily forward hasn't played a single minute. And he was even excluded from their squad in the last two games against Argentina and Australia.
Following the incident, the Ismaily winger pleaded not guilty. And he insisted that he didn't mean any kind of disrespect. Now that the national team has officially been knocked out from the competition and returned back to Egypt, the EFA have made an official statement addressing the player's situation.
However, the player denied these claims. And he said that he will clarify his situation.
"The timing of this decision is very strange. And it's strange that these rumors and lies are spreading without foundation. I didn't do anything. And I will respond to these allegations this evening." Magdy posted on his Instagram account on Monday.