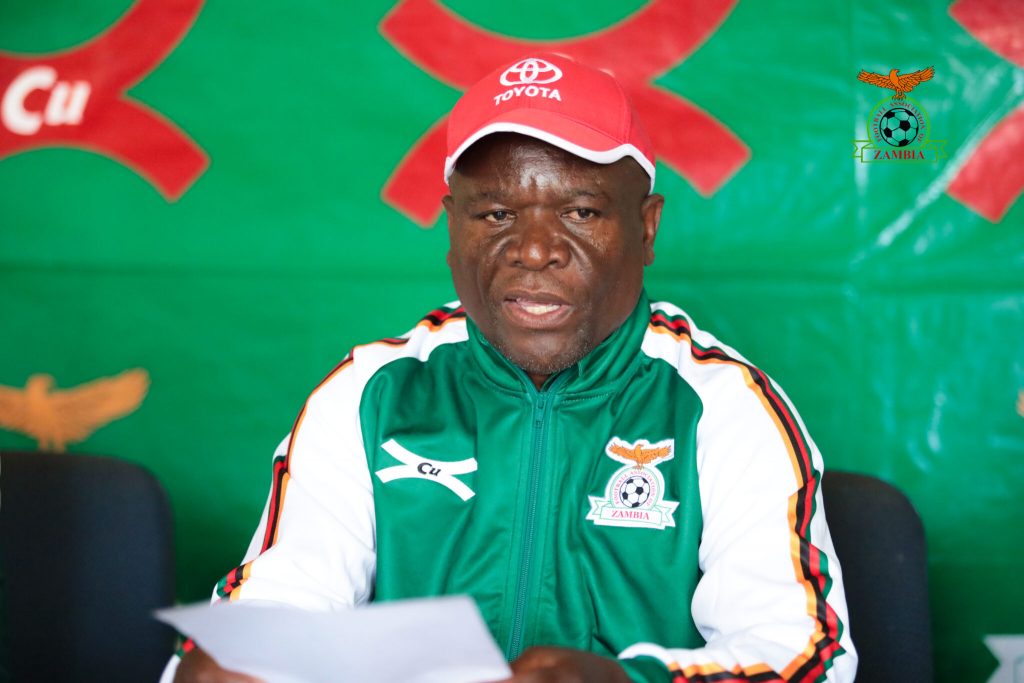 Zambia caretaker coach Beston Chambeshi has named a provisional 30-member squad of home-based players for camp training ahead of the forthcoming World Cup qualifiers in September.
Chambeshi, whose coaching panel comprises Technical Advisor Aljosa Asanovic, assistant coach Karol Prazencia and video assistant Stefan Carevic, unveiled the squad on Wednesday at Football Association of Zambia (FAZ)'s Football House.
In a press briefing which Africa Top Sports monitored online, Chambeshi said he had confidence in his squad of youthful and experienced players.
"The work has started now and that is why we have come up with this list of local players. We are happy with our selection because these are the players we think can take the team to higher levels," the former under-20 mentor said.
Chambeshi justified the selection players such as Nkana goalkeeper Kelvin Malunga, saying "the young man has been working hard. He is in good form and he has been at the national level for sometime."
The squad will train for four days in camp then regroup again for the actual preparations that will see the Chipolopolo camp outside the country.
Zambia face Mauritania away on September 1, then welcome Tunisia on September 6 in Group B qualifying matches for the World Cup.
FULL PROVISIONAL SQUAD
GOALKEEPERS: Kelvin Malunga (Nkana), Gregory Sanjase (Young Green Eagles), Lameck Siame (Kabwe Warriors)
DEFENDERS: Benedict Chepeshi,Prosper Chiluya (both Red Arrows), Simon Silwimba , Solomon Sakala (Both Zesco United), Luka Banda (Napsa Stars), Dominic Chanda, Field Kandela (both Kabwe Warriors), Kebson Kamanga (Zanaco), Isaac Shamujompa (Buildcon)
MIDFIELDERS: Ngosa Sunzu (Buildcon), Kelvin Mubanga Kampamba ,Dickson Chapa,Chanda Mukuka (all Zesco United), Prince Mumba (Kabwe Warriors), Boyd Musonda (Zanaco),Patrick Gondwe (Nkana), Felix Bulaya (Red Arrows), Miguel Chaiwa (Samuel Academy),Roderick Kabwe (unattached),Spencer Sautu(Power Dynamos) ,Harrison Chisala (Nkana),Julius Kumwenda (Athletico Lusaka)
FORWARDS: Brian Mwila (Buildcon), Alex Ngonga (Nkana), Joseph Sabobo Banda, Francis Mutalange (both Athletico Lusaka), Jimmy Mukeya (Napsa Stars)