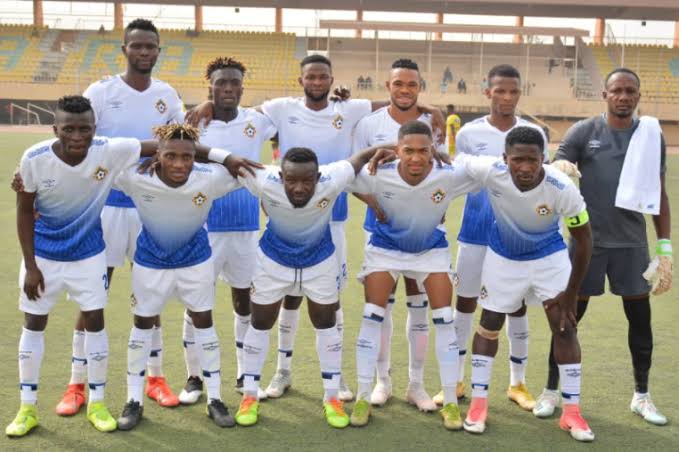 Kwara United said it will challenge the decisions of the Nigeria Football Federation (NFF) to award Rivers United three points and three goals at the  Court of Arbitration For Sports (CAS).
The NFF Disciplinary Committee waited until the last day of the 2020/2021 Nigeria Professional Football League NPFL before it took the decisions in the the complaint brought by Rivers United against Jigawa Golden Stars.
Rivers United approached the NFF Disciplinary Committee after Jigawa Golden Stars fielded an ineligible player in the NPFL Matchday 34 game between both side.
NFF decision favoured Rivers United who lost their last game of the season and were on the verge of not playing in the continent inter club games.
The three points and goal awarded to them saw the Pride of Rivers finished the season in second place ahead of Enyimba and Kwara United.
The decision did not augured well with Kwara United who wants to seek redress at CAS.
According to the Chairman of Kwara United FC, Kumbi Titiloye, the Chairman of appeals Committee, Barrister Eddy Mark is an employee of Rivers State government, and would not be seen to have decided otherwise.
He also added that the Appeals Committee is not duly constituted because, since the new board of NFF was inaugurated, the Appeals Committee is not legal.
"Kwara United FC rejects this decision in its entirety and will put NFF on notice immediately before proceeding to Court of Arbitration for Sports (CAS)", he concluded