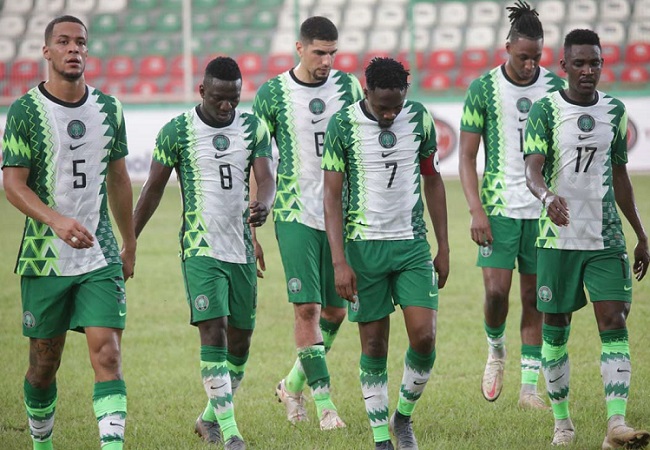 The latest FIFA Coca-Cola world ranking came out on Thursday. And Nigeria's Super Eagles are now the 34th ranked national team in the world.

Nigeria fell seven places in the August ranking. A drop that makes them the fifth ranked African team behind Senegal, Tunisia, Algeria and Morocco.

The Super Eagles' fall in the rankings is largely due to their two losses to Cameroon and Mexico in friendly matches this summer while they played out a 1-1 draw with the 2021 Africa Cup of Nations hosts during the period.

In their three international matches, they did not manage to score any goal and conceded five times.

Based on their current ranking, the good news for the Super Eagles is that they still have a chance of being seeded as the fifth ranked team in Africa in the event that they advance to the third round of the 2022 World Cup qualifiers (CAF).
Nigeria's rivals to qualify for the 2022 World Cup Cape Verde, Central African Republic and Liberia are ranked 77th, 123rd and 150th in the global ranking.
Belgium continue to top the rankings, Brazil is second followed by world champions France, England and European champions Italy.
African top 10 are the following :
1- Senegal
2- Tunisia
3- Algeria
4- Marocco
5- Nigeria
6- Egypt
7- Ghana
8- Cameroon
9- Ivory Coast
10- Mali
FIFA will publish their next edition on their official website on 16 September.