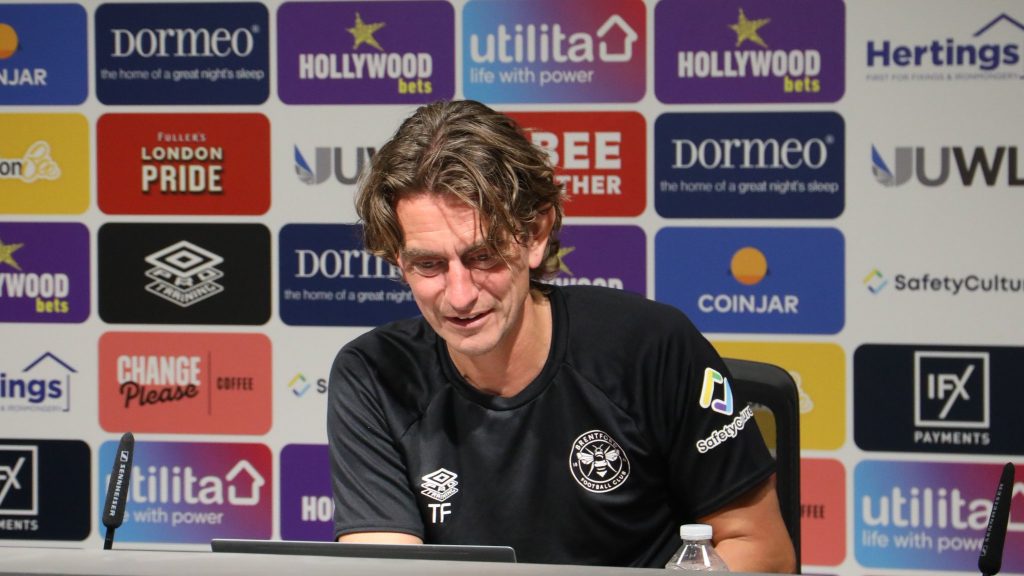 Brentford manager Thomas Frank has said the club want to finish as high as possible in the Premier League.
Brentford returned to the Premier League after 74 years and will host Arsenal in the opening game of the 2021/2022 season on Friday.
Speaking in his pre-match interview, Thomas said the club is out to prove themselves when the league finally gets underway.
"There are two simple targets for me. One is to win the next game which is on Friday against Arsenal. 
"Two is to finish as high as possible. We want to be positive minded and attacking for as many minutes as possible in the Premier League. 
"That is our aim.
"After the Play-Off Final there was massive relief, satisfaction and joy because we achieved our target but,
 standing there at the top of the mountain, you looked over and there was another mountain which is even higher and even steeper. 
"We now want to get on top of that.
 "The players are elite sportsmen and we, as staff, want to win. 
"There is no satisfaction in getting into the Premier League and doing badly.
On his opinion about Arsenal, the manager held the Gunners to a high esteem describing them as a massive club.
"They are a massive club. 
"They are one of the biggest clubs in England and in Europe. 
"They are going through a transition; they want to be a top four club again. 
"They have done the right thing in appointing a very promising manager in Mikel Arteta.
 "They are trying to build a new team and a new culture; that takes time.
"Every manager and team needs to win games but I am convinced that they can create something exciting and new in the future."