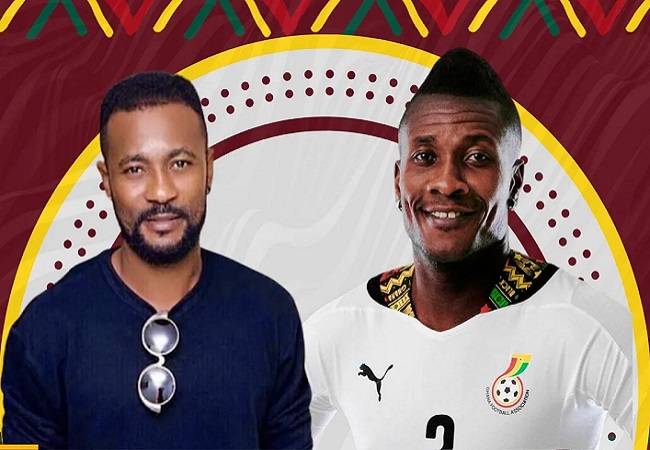 Asamoah Gyan and Didier Zokora are among special guests of the draw for the 33rd edition of the TotalEnergies Africa Cup of Nations, Cameroon 2022. The two former internationals are happy to be in Yaoundé for the ceremony. And Ghanaian and Ivorian Legends are eager to know the composition of the groups for the final tournament as they talked to CAFOnline.com.
Didier Zokora, the most capped player in Côte d'Ivoire team, is eager to experience the event. "I wish my country had a fairly understanding hen. All the qualified countries are great nations. We have to avoid the top teams and after the rest we can manage." Said the former Elephants' midfielder, better known as "Maestro Zokora".
The pretext of this draw gives him the opportunity to meet other legends of African football such as Asamoah Gyan.
The Ghanaian, who took part in the last Africa Cup of Nations in Egypt, also hopes the best for the team he has worn for 16 years. "We're hoping for a good draw for Ghana with an affordable group. Because everyone wants to go through the first round and continue the adventure. All I can say is I wish Ghana the best of luck in the draw. Ghana is a country of football, with many talents. We have a team of young people who play well in their clubs. It's a rebuilding team with a new coach." Said the 51-goal striker with the Black Stars.
Côte d'Ivoire and Ghana are placed in pot 2 of the draw, alongside Egypt, Mali, Burkina Faso, and Guinea.
The draw will take place at the Yaounde Conference Centre at 7 p.m. local time (6 p.m. GMT).
Read More : CAF HAS RELEASED CAMEROON 2022 DRAW PROCEDURE AND MATCH SCHEDULE
At the end of the ceremony, which will be streamed on CAF's digital platforms, the composition of the different groups will be revealed.
The final tournament of the TotalEnergies Africa Cup of Nations, Cameroon 2021 will take place from January 9 to February 6, 2022.