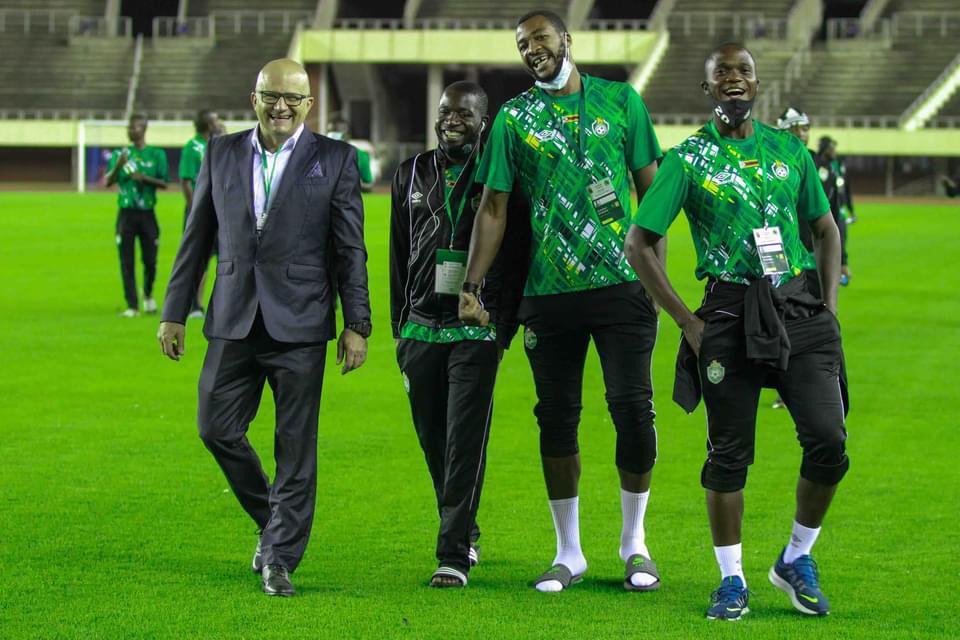 Zimbabwe coach Zdravko Logarušic has said his Warriors and Malawi's Flames should strive to represent Southern Africa football block—Cosafa—'properly' at the 2021 Africa Cup of Nations (AFCON) finals in Cameroon, despite being drawn alongside giants Senegal and Guinea in Group B.
The Croatian mentor spoke to Africa Top Sports exclusively when asked about his reaction to the draw which took place at Yaounde Conference Centre on Tuesday evening.
The coach believes the Flames and the Warriors—Cosafa's only representatives at the AFCON finals—stand a chance of advancing to the next round.
"I am hoping that both teams from Cosafa…let them pass the second round. It would be a nice success for Cosafa countries. We are representing them up there, so good luck to Malawi and good luck to Zimbabwe. Let us try our best; let us try to represent our countries properly," he said.
Rating Malawi's chances, Logarušic said: "Malawi is a dark horse. Malawi will be ready to produce good results. I am sure."
He said while the continent's number one ranked team, Senegal, are the favourites, there was no need to be scared of them as each game for the group would have its own dynamics.
"Every nation which plays at Africa Cup of Nations finals, for sure, has the same goal. The 24 nations have the same goal: to try to win; to try to produce the best result; to make our people happy; to make our country happy and to make our football accepted," he said.
The Flames are going for their third AFCON appearance having qualified in 1984 and 2010 whereas this would be Zimbabwe's fifth AFCON.
The draw, which Africa football legends such as Didier Drogba and Samuel E'to conducted, saw the 24 finalists split into six groups each of four.
Ends