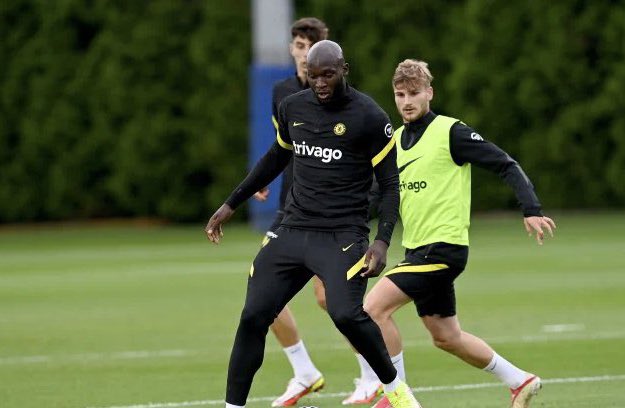 Romelu Lukaku is envisaging to make his second debut for Chelsea ahead of Sunday's London derby against Arsenal at Emirates Stadium.
Lukaku who rejoined Chelsea from Inter Milan trained with the team on Tuesday after he was unveiled by the club.
The Belgian while speaking with chelseafctv.com said he is ready to play against Arsenal if Thomas Tuchel selects him.
"It feels great to be back,' Lukaku said at his official unveiling press conference. 
"It doesn't feel like I'm coming into a new team because I've been here before and I know a few of the players from before.
"I'm really happy to be here and it's a good feeling to be joining the European champions. 
"The guys are hungry for more and they want to keep winning. 
"In training, I could see there was a really good intensity and everyone looked sharp.
"Now I have the chance to join a team that's very hungry and very ambitious. 
"I can't wait to add something to this group and I'm excited to get started.'
"I've been training throughout pre-season and I feel good,' confirmed Lukaku.
"It's been good to join in with the guys and get to work. 
"Now it's just about getting to know all my team-mates better and at the end of the day, I'm ready for Sunday if the manager needs me."
Chelsea got the 2021/2022 Premier League campaign against Crystal Palace with a 3-0 win at Stamford Bridge and will be hoping to build on that they travel to tackle Arsenal.