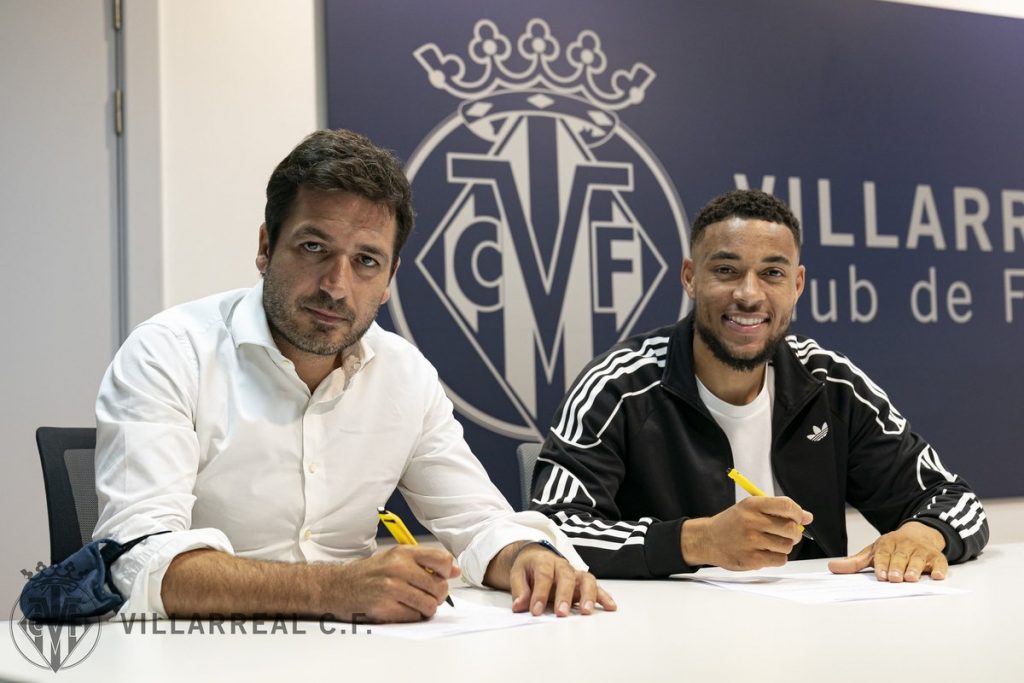 Arnaut Danjuma said he is delighted to improve his football career with Villarreal after he joined the Yellow Submarines.
Danjuma joined Villarreal from Bournemouth on a five year deal that will see him remain as the Estadio De Ceramica.
The Dutch winger trained today for the first time under Unai Emery before he was presented as the club player  in an event only open to the press.
Accompanied by Villarreal vice-president José Manuel Llaneza, the Nigerian born Dutch footballer shared his first words as a Yellows player.
"I want to thank the club for putting their trust in me. Villarreal have won an important trophy and want to continue growing, just like I do. 
"It's an exciting challenge. I can't wait to play for my new club to return the trust they showed in me, by showing my best level."
"Emery is one of the best coaches in the world.
"He was a key factor for me to join this great club. I can't wait to improve under him. 
"I don't have any doubts that with him, I'll grow as a footballer."
"I've seen that the group is very united. It's like a family on and off the pitch. 
"My team-mates trust each other a lot and that helps you grow as a team. 
"The team is a family and that's important for me."
"Of course it's exicting for me. 
"Playing for Villarreal is an important step for my career. 
"I have already played in the Champions League. I scored a goal against Atlético and maybe some fans in Spain know me because of that. 
"I want to show the fans what I am capable of. 
"The Champions League excites us all. 
"I want to help Villarreal in all competitions with goals and assists.
"Physically I'm good. I'm ready physically and mentalmente. 
"I'm available for the coach whenever he needs me. I aim to be at 100% and for him to be able to count on me."
"I'm a player who is very comfortable with the ball and one who likes direct football. 
I want to bring goals and assists to the team, and that they can help the team win. 
"I'm competitive and I want to win every game.
"When I was younger, I was a fan of LaLiga. Playing in this competition is a challenge for me. 
"I like the football style played in Spain, and it suits me. I like to have the ball."
The forward could be available for selection in this weekend's La Liga Santander game.