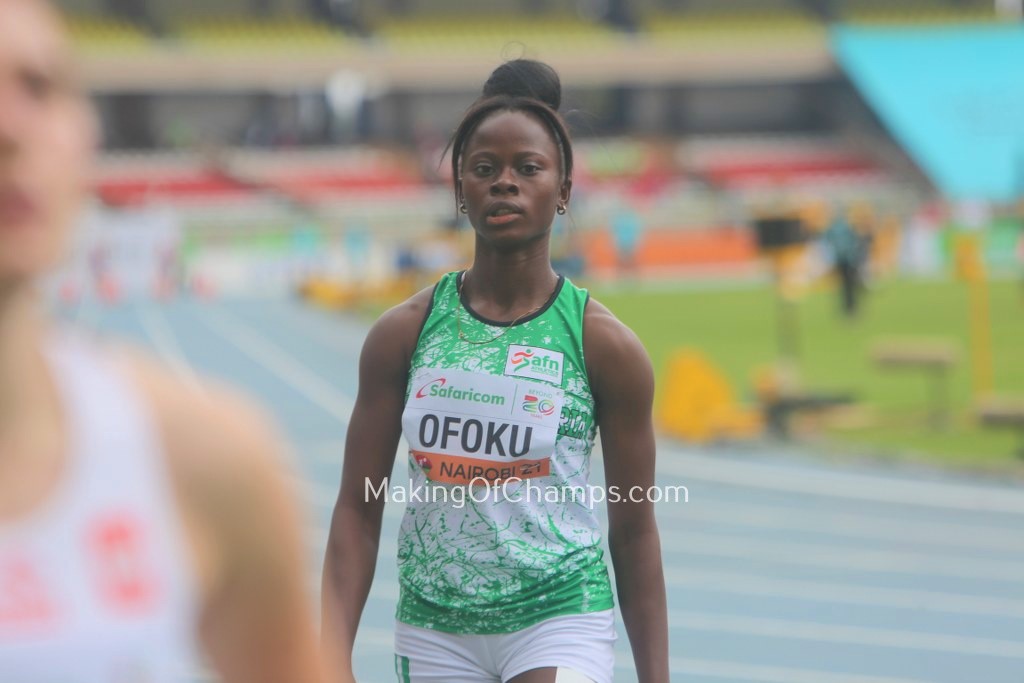 It was not a good day in the office for team Nigeria in day two of the ongoing U20 World Athletic Championship.
The hope of adding medals to their 4×400 mixed relay victory was thrown to the end.
Praise Ofoku who ran in the final of the women's 100m, narrowly missed out on a podium placement as she  finished 4th in a time of 11.53s.
Switzerland's Melissa Gutschmidt edged Bronze ahead of her, clocking a time of 11.51s.
Jamaica's Tina Clayton underlined why her country is the home of Athletics, blitzing past everyone to win the women's 100m title, running a new Personal of 11.09s.
Namibia's Beatrice Masilingi secured the Silver medal, finishing 2nd in a time of 11.39s.
Team Nigeria captain, Godson Brume also failed to race to the finishing line earlier for a medal place in the men's 100m.
Brume had a slow start and seemed to have given up after 60m, when he realized that he was not in contention .
Botswana's Letslie Tebogo emerged as winner becoming the first athlete from his country to win a GOLD medal in men's 100m at the World Athletics
U20 as he finished in 10.19s.
South Africa's Benjamin Richardson got Silver in 10.28s and Cuba's Shanier Cuba Bronze in 10.32s.
In the men's 400m Hurdles, Ezekiel Nathaniel ran very well in Heat 1 of the event and led for the most part of the race.
He however lost momentum coming into the home straight after he clipped the 9th hurdle as he finished 5th with a new PB of 51.63s.
Nigeria's entry in the women's 400m, Sarah Ochigbo did not start her race.
Nigeria's Esther Osisike who was to participate in the Discus event this evening would no longer be involved in action.
This was as a result of technical decision,  as the Discus and the Pole Vault finals have now been moved to Friday morning following heavy rainfall.