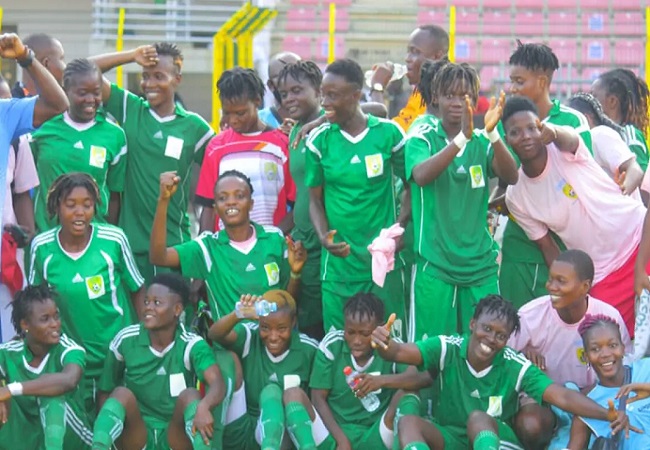 Espoir FC won Benin first division women's football championship. It is the first time the Cotonou based club won the title. Espoir FC beat Leopard d'Abomey (1-0) in the final at the Charles de Gaulle stadium in Porto-Novo on Wednesday 18 August 2021.
At the end of a contested and spectacular final, the ladies of Espoir FC of Cotonou defeated Leopard d'Abomey 1-0 to lift the trophy of 2020/21 edition. They did most of the work in the second half, scoring their only goal of the game through Etim Edidiong Raymond on a kick.
This first title allows Espoir FC of Cotonou to represent Benin in the next TotalEnergies CAF Women's Champions League 2022.
Before this final, the third place match between Elite Athletic Club of Parakou and SAM Nelly of Missérété was also decided in the second half. Elite won 1-0 thanks to a goal from Kadidjath on a penalty in the 86th minute.