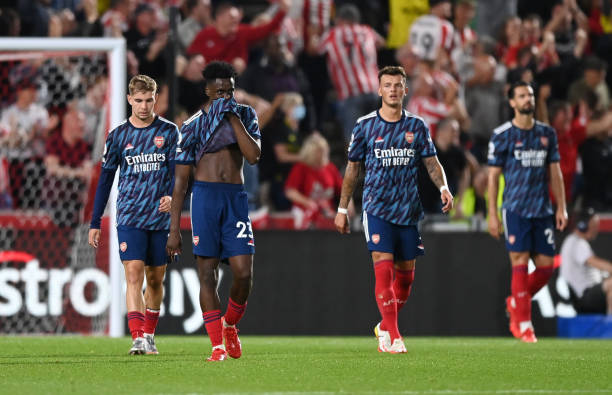 Arsenal will be without the service of some of their top players ahead of this weekend London derby against Chelsea at Emirates Stadium.
The Gunners will be hoping to bounce back from the 2-0 loss to newly promoted Brentford in the first game of the season.
However, with the latest injuries and COVID-19 cases some players have been ruled out while ahead of the Sunday Matchday 2 of the Premier League.
According to the club, Pierre-Emerick Aubameyang could be available for selection after his he missed the Brentford game due to COVID-19.
He is expected to return to training and be assessed prior to Sunday's match.
Alexander Lacazette has been ruled out of the game against Chelsea as he is yet to recover from COVID-19.
Arsenal will also miss Gabriel Magalhaes who is still battling a right knee injury he sustained whilst with the Brazilian Olympic Squad.
Eddie Nketiah, Thomas Partey are also still recuperating from the injury they sustained during the friendly match against Chelsea on 1 August.
Former Chelsea player Willian is still being monitored and would be assessed ahead of Sunday's match as he is adhering to COVID-19 protocol.