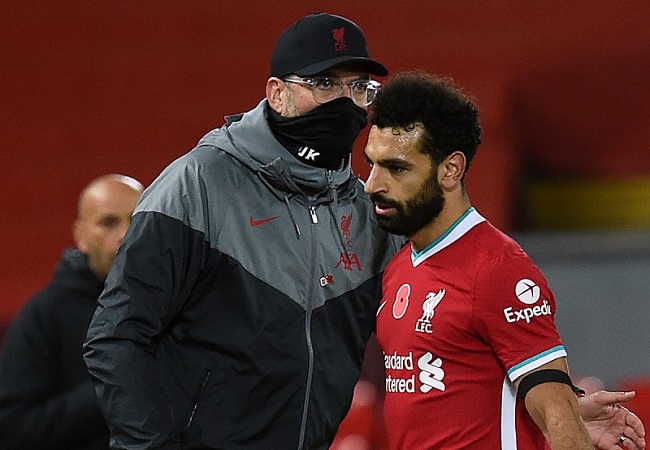 Liverpool are currently in talks with many of their key players. And they have already announced the renewal of Alisson Becker, Trent Alexander-Arnold, Fabinho and Virgil van Dijk's contracts.
The Egyptian international's current contract is set to expire in June 2023. And Liverpool are also in negotiations with Salah and his representatives for contract extension.
Also Read : LIVERPOOL PLANNING RECORD-BREAKING DEAL FOR MOHAMED SALAH
And Liverpool manager, Jurgen Klopp, talked about his involvement in the ongoing negotiations for Mohamed Salah's contract extension.
While Klopp admitted that Salah is enjoying his time at Anfield, he refused to disclose any information regarding the ongoing talks.
"Mo is obviously in a really good moment football-wise, mood-wise, and how he behaves from the first day he came back is absolutely great." Klopp said in the Burnley pre-match press conference.
"We're all adults. We're all professionals. There are talks and when there is a decision we will tell you. Until then, it is only important how the parties work together. With two years left you can imagine there are talks and that is it." He added.
Klopp's men have shown a spectacular performance in their Premier League opener last weekend as they managed to beat Norwich City 3-0. This showed that this season, they will be a force to be reckoned.
It only took Salah 75 minutes to open his goal-scoring tally. And by doing so, he became the first player to score on the opening day of five consecutive Premier League seasons. He also assisted Roberto Firmino and Diogo Jota for the two other goals.
Klopp then went on to discuss Salah's record-breaking goal. But he refused to label him as a club legend just yet.
"I didn't know last week that when he scored the goal he became the first player in history to score in the first game in five consecutive seasons. There's a reason why no one else did it – it's really difficult and he did it." He continued.
"And if there are any more records out there, he will know about it without changing everything. He just has to play his football.
"I am really happy if he stays like this. But I never told him that he could be one of the biggest LFC legends ever. Because that is not what you go for.
"Records, yes. But becoming a legend is something people will judge after your career. He is in a good mood. And hopefully it can stay like this." Concluded the coach.