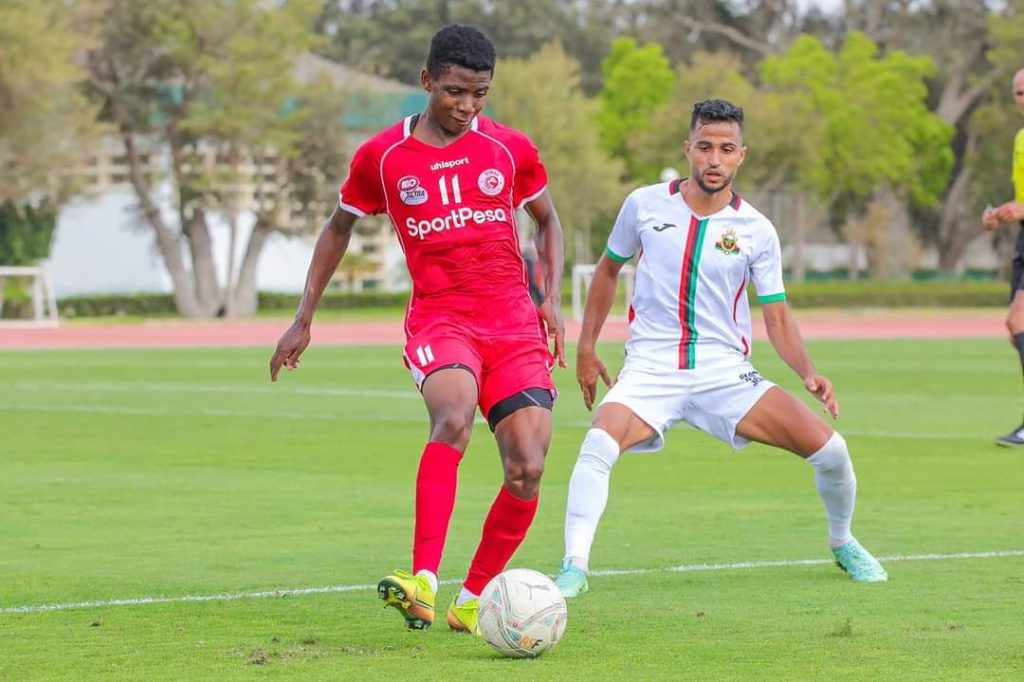 Malawians Peter Banda and Duncan Nyoni featured in Simba SC's starting-line when the Tanzanian side drew 2-2 against AS FAR Rabat in a friendly played in Morocco on Saturday afternoon at Centre Sports Stadium.
The forward Banda and winger Nyoni signed for the Dar-es-Salaam-based side weeks ago from Nyasa Big Bullets and Silver Strikers.
The duo joined just in time as the Tanzanian league champions were about to leave for the camp training in Morocco ahead of their participation in the CAF Champions League.
During the friendly, the hosts cruised into an early lead after Chaban and Abba scored in the 14th and 26th minutes.
Chaban got to an end of a long searching ball that sliced Simba's defence before firing past the goalkeeper.
One goal soon became two when Rabat played a quick counterattacking game that resulted in a cross being whipped across the goal-mouth from the left wing for Abba to side-foot into the net.
Rabat led 2-0 at half-time, but Simba had other ideas in the second stanza as they scored through Dilunga and Sakho in the 54th minute and 81st minute.
Dilunga made a run after reacting to a quickly-taken free-kick, which caught Rabat players napping, and he slotted into the net.
Then Sakho finished off a free-flowing move to put Simba level with nine minutes to full-time.
In a post-match interview, Simba coach Didier Gomes said he was impressed with the progress of his team in the build up to the CAF Champions League.
"We need to keep getting stronger and I believe this team can do better. We have to be patient, we still have one month to prepare and I'm sure it will be completely different in two weeks," Gomes told the club's website.