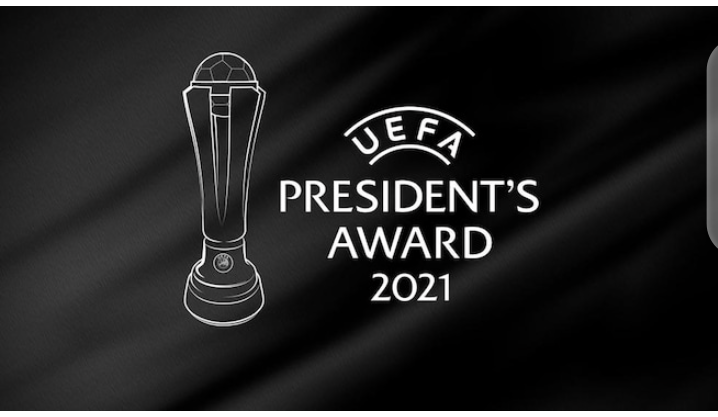 Europe football governing body UEFA have announced that the medical team that saved the life of Denmark player Christian Eriksen at UEFA EURO 2020, are the recipients of the 2021 UEFA President's Award.
UEFA in a statement on Tuesday also said Danish national team captain Simon Kjær will also be honoured with the prestigious award.
The accolade is a mark of homage for their vital contributions in coming to Eriksen's aid when the 29-year-old Inter Milan midfielder suffered a cardiac arrest and collapsed on the field during Denmark's UEFA EURO 2020 group stage match against Finland at Parken Stadium in Copenhagen on 12 June.
Thanks to the medical team's rapid response and expert emergency treatment, Eriksen was resuscitated on the pitch, and is now happily on the road to recovery.
Simon Kjær shares the honour for his reaction in immediately helping Eriksen, as well as for the exceptional leadership qualities he displayed.
UEFA President Aleksander Čeferin described the recipients of the award – which recognises outstanding achievements, professional excellence and exemplary personal qualities – as "the true heroes of EURO 2020.
It is indeed a great honour for me to present them with the UEFA President's Award.
"This year, the President's Award transcends football," he said.
"It serves as an important and eternal reminder of just how precious life is and puts everything in our lives into the clearest perspective," he added.
"I would also like to send my very best wishes to Christian Eriksen and his family as he continues his recovery."
"When Christian Eriksen collapsed on the field in Copenhagen," said Aleksander Čeferin. 
"I, along with millions of other football fans, was deeply shocked and concerned. 
"To everyone's great joy and relief, Christian's life was eventually saved thanks to the remarkable professionalism of the medical team."
"I have the utmost admiration for the doctors and medical staff for their outstanding reaction and calmness," Mr Čeferin added.
 "Attributes which were crucial in Christian's resuscitation."