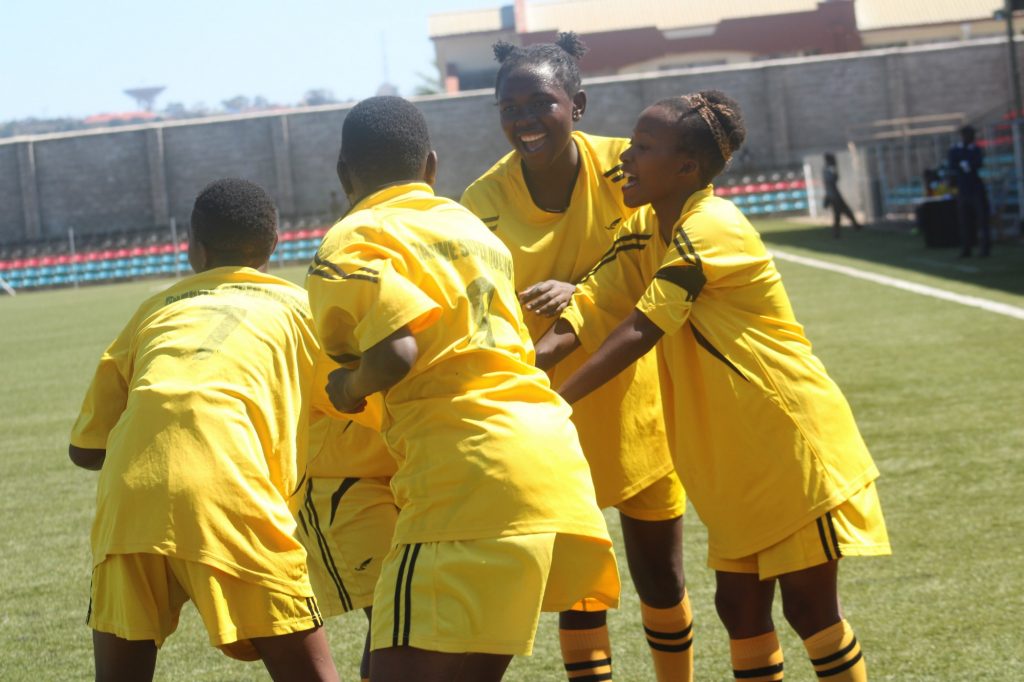 DD Sunshine are on course to win the Central Region Women's Football League title after beating Hungry Lions 8-0 in Lilongwe on Thursday afternoon.
Striker Sabina Thom netted four goals for Sunshine with Madyina Ngulube, Wezzie Mvula, Gladys Banda and Fanny Mwale as the other scorers.
Ngulube scored the opener in the 11th minute for her 15th league goal of the campaign before Mvula added the second goal in the 27th minute followed by Thom in the 35th and 39th minutes.
Sunshine led 4-0 at halt-time and added more goals through Thom (48th minute), Banda (13 league goals this season) and Mwale and in the 53th and 75th minutes.
Thom took her tally to 24 goals at par with Leticia Chinyamula of Ascent Academy and second only behind Skippers striker Linda Kasenda who leads the Golden Boot chase for the region with 32 goals.
Sunshine took their tally to 36 points from 12 games, 10 points ahead of second-placed Skippers on the eight-member log table.
In other games played on Thursday, Chisomo Academy strolled past Chilinde Queens with an emphatic 3-0 win courtesy of Jane Ngwira's double and Dorothy Chilindira completed the job.
Academy are on fifth position having amassed 16 points from 13 games whereas Queens anchor the table with one point.
In the Northern Region league, there was also action on Thursday with third-positioned Topik and second-ranked Moyale Sisters sharing the spoils in a one-all draw.
Asimenye Simwaka opened the scoring with a 72nd minute strike for Topik which Chipo Ngweya cancelled out with a minute to full-time.
Simwaka has six league goals this season way behind the region's unstoppable scorer's 39 goals.
Moyale have 29 points from 13 games,10 points adrift of runaway leaders CY Sisters whereas Topik's tally is 26 points from similar number of matches.
Overall, Blantyre Zero FC forward Mary Chavinda is the leading scorers across the three regional leagues having scored 42 goals from 13 games of no loss let alone draw.
Zero are also dictating matters for the Southern Region Women's League having collected 39 points from 13 games whereas Sitima Yobe lie at the tail-end with four points earned from 13 matches.
The inaugural Football Association of Malawi (FAM) Women's National Football League kicked off in May this year.
Some 24 teams from across the Southern African country are slugging it out in the league until September 2021.
The completion will see the 24 teams split into Regional and National phases.
Eight teams will slug it out on round-robin format in each region.
Top three teams from each region will advance to the national stage, making it a nine-member national league.