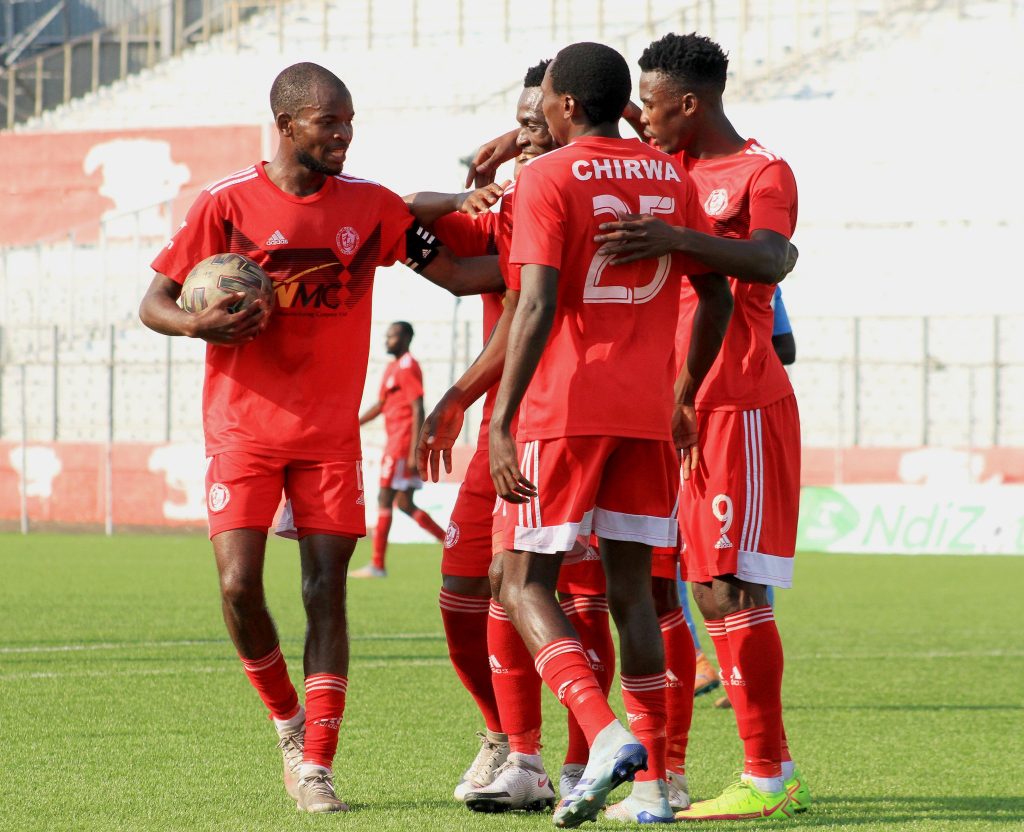 TNM Super League leaders Nyasa Big Bullets beat relegation-threatened Chitipa United 2-0 on Sunday afternoon to remain three points clear of second-placed Silver Strikers.
Striker Hassan Kajoke scored for a second successive game followed by Chiukepo Msowoya at Kamuzu Stadium in Blantyre as Bullets moved to 55 points from 26 games.
Bullets are chasing a 15th overall league title and third on the spin for Zimbabwean coach Kalisto Pasuwa.
The Malawi champions will also have to participate in the CAF Champions League having been drawn against AmaZulu of South Africa.
In Lilongwe, Silver have 52 points from 26 matches after they tore apart relegation-bound Mzuzu Warriors 7-0 at Silver Stadium on Sunday.
Striker Staine Davie scored twice and Blessings Tembo, Levison Maganizo, Chinsinsi Maonga and Zebron Kalima scored the other goals for the Dan Kabwe side.
Bottom-placed Warriors have 17 points from 28 games behind third-from-bottom Chitipa's 26 points from 28 matches.
Up the table, Karonga United and Mighty Wanderers are on third and fourth places with 43 points and 42 points from 26 and 24 games each.
Down the table, Mighty Tigers did their survival hopes justice when they beat Chitipa 1-0 via Precious Chipungu's goal to take the Kau Kau tally to 28 points while lying fourth from bottom.
TNM Super League fixtures:
Saturday, 4th September, 2021
Ntopwa FC v Tigers FC @ Kamuzu Stadium
Mzuzu Warriors v T N Stars @ Mzuzu Stadium
Red Lions v Blue Eagles @ Mpira Stadium
Sunday, 5th September, 2021
Ekwendeni Hammers v Karonga United @ Mzuzu