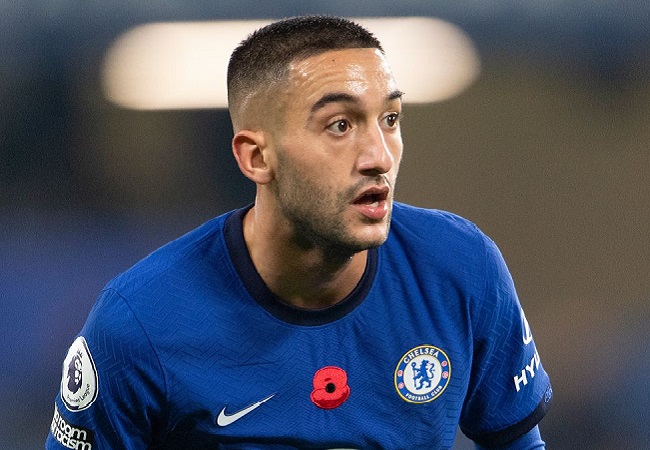 Morocco manager Vahid Halihodzic says he "won't tolerate" the behaviour of Chelsea star Hakim Ziyech, who "refused to work" for the national team.
Ziyech was excluded from the Morocco squad for their latest round of World Cup qualifying games, leading to speculation he had fallen out with Halihodzic.
And the Moroccan boss has confirmed a problem with the Blues forward, claiming he "refused to play" due to injury despite the medical staff giving him the all clear.
"His behaviour in the last two matches, especially the last one, was not that of a national team player who as a leader in the team has to be positive role model." Halihodzic said.
"He arrived late and after that he even refused to work. There was no point in discussing it afterwards, as a coach the answer is right there to see.
"For me, the national team is above everything. Nobody can hold it hostage.
"For the first time in my coaching career, I have seen behaviour that disappoints me.
"A player who refuses to play a game. Admittedly a friendly, on the pretext that he is injured.
"The medical staff made several examinations and said he could play.
"He then refused to warm up in the second half. Because he was disappointed to be a substitute.
"For me, that type of behaviour is unacceptable. You can't cheat with the national team. You are 100% there or you are not. I won't tolerate it."
Ziyech has struggled with form and fitness in his short time with Chelsea. And reports earlier this year suggested Thomas Tuchel was running out of patience with the forward.
But Frank Leboeuf believes his former side are yet to see the best of Ziyech as Tuchel too frequently plays him out of position.
"I'm concerned about Hakim Ziyech. If he plays, why doesn't he [Tuchel] put him on the right?
"I saw him today very frustrated when he came off after playing like a number 10. I don't think that's his real position.
"Tuchel really has to think that Ziyech has to play on the right side. It's like [Riyad] Mahrez. He's a copy-cat of Mahrez.
"I don't see [Pep] Guardiola putting Mahrez in another position than on the right side." Said Leboeuf.