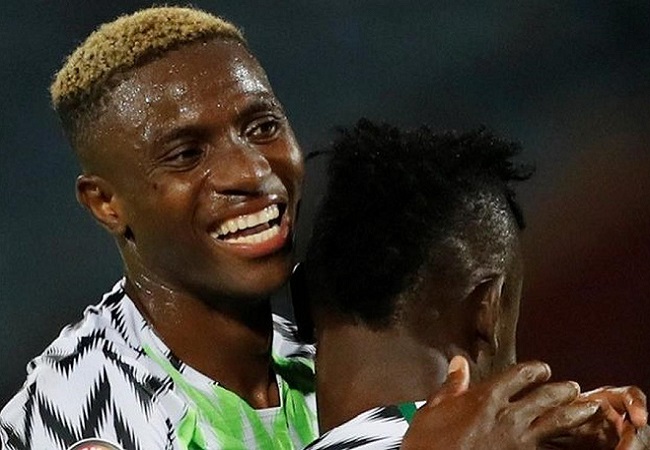 The Super Eagles of Nigeria beat Cape Verde 2-1 in 2022 FIFA World Cup qualifiers matchday 2. And Victor Osimhen scored the opener in Nigeria's win over Cape Verde in the Estádio Municipal Adérito Sena in Mindelo. But his week just got even better.
Also Read : NFF TO GIVE MUSA N10M FOR REACHING 100 APPEARANCES
The 22-year-old attacker has more reason to smile. His two-match ban in the Italian Serie A was reduced to one game following an appeal.
Osimhen was sent off 23 minutes into Napoli's Serie A opener against Venezia for shoving Daan Heymans as Napoli played in a corner.
Napoli striker Victor Osimhen subsequently received a two-match ban as the referee stated in his report that Osimhen was sent off for violent conduct.
Read More : VICTOR OSIMHEN HIT WITH TWO-MATCH BAN AND HEFTY FINES FOR VIOLENT CONDUCT
However, Napoli decided to appeal the verdict, using Ciro Immobile as an example in their case. And on Tuesday, The Court of Appeal of the Italian Football Federation upheld Napoli's appeal, reducing the ban to one game.
Osimhen had already missed one match, which was the 2-1 win over Genoa. However, he's now free to play in Napoli's next game, which is the big clash against Juventus on Saturday evening.