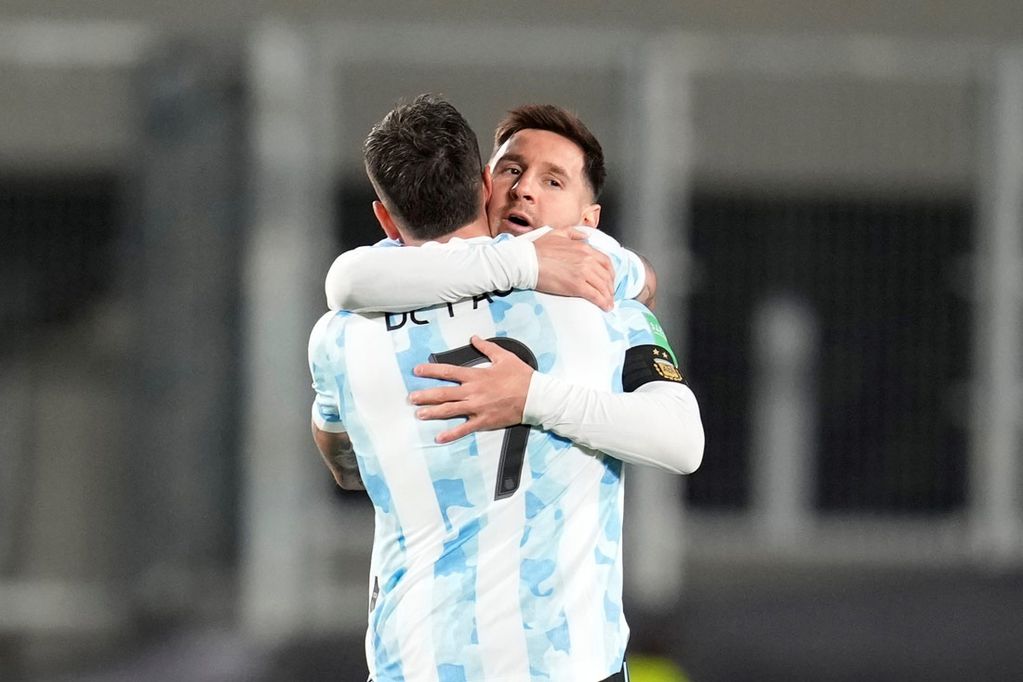 Lionel Messi is now the all-time leading scorer in South American men's football history, surpassing the legendary Pele following the hat-trick the Argentine scored in the 3-0 win over Bolivia on Friday morning.
The former Barcelona captain took his tally to 79 goals in 153 games ahead of the Brazil great Pele's 77 goals he scored in 79 games.
In a post-match interview at Antonio Vespucio Liberti stadium in Argentina, Messi shed tears of joy as the nation erupted to also celebrate the team's recent win of the Copa America.
"It is a unique moment because of how it happened and where it happened, after so much waiting. There was no better way that it was and to be able to be celebrating now is incredible," Messi said.
Argentina won the Copa America away in Brazil and the Argentina players brought the trophy to celebrate with the home fans on Friday.
During the interview, Paris Saint-German winger Angel Di Maria had to embrace an emotional Messi who reflected on how his previous failure to win a major trophy for the national team affected him.
"My mother and my brother are in the gallery. They suffered a lot too. I am very happy," the new PSG signing added.
Newspapers in Argentina also celebrated Messi's milestone.
La Capital published a story on the match with a headline: 'The night Messi was bigger than Pele.'
The newspaper wrote: "And Messi became so associated that with those three shots he surpassed Pele as the top scorer of South American teams, with 79. Yes, it was the night that Messi wa bigger than Pele."
On the other hand, Los Andes summed up Messi's achievement with a headline that read: "Lionel Messi's tears moved a whole country."
The newspaper added: "The other mark that Messi reached with his goal for the Argentine national team is that he became the first player in history to convert in 20 different games of the South American qualifiers, thus surpassing Uruguayan Suarez (19) and Hernan Crespo (17)."
Argentina coach Lionel Scaloni also hailed the captain for leading by example on and off the pitch.
"For me, Messi always made a difference. I have no doubts. Winning magnifies everything, but he was already an idol.

"Messi is leaving a legacy to all the players of the National Team. I am proud to have Messi as a player," Scaloni told Argentina FA website.
Argentina will resume World Cup qualifying matches on October 7 to face Paraguay.
Argentina's World Cup qualifying fixtures:

10/07/21: Paraguay
10/10/21: Uruguay
10/14/21: Peru
11/11/21: Uruguay
11/16/21: Brazil
01/27/22: Chile
02/01/22: Colombia
03/24/22: Venezuela
03/29/22: Ecuador