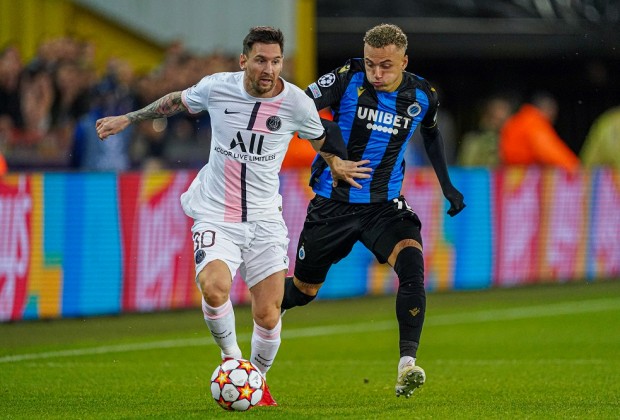 Belgian champions Clube Brugge came from behind to hold Lionel Messi-led Paris Saint-Germain (PSG) 1-1 on Wednesday evening.
PSG defensive midfielder Andres Herrera silenced the home crowd when he slid in the opening goal after doing great justice to Neymar's cut back from the left avenue where he twisted and turned past his marker.
However, Brugge provided a response 12 minutes later as Vanaken deflected his shot via PSG defender Kimpembe past own goalkeeper Navas in an attempt to clear danger.
PSG were still more threatening going forward in this Group A match that saw coach Mauricio Pochettino featuring new new signing Lionel Messi, Kilian Mbappe and Neymar Junior in attack.
Messi nearly restored the lead when he drifted inside and curled the ball past goalkeeper Mignolet only for the frame to deny the Argentine.
The game swung from one end to the other with PSG searching for the winner whereas Brugge maintained their shape and discipline to see out the game.
The Argentine wants to write new history with the French side following a shock switch from Barcelona in Spain.
Brugge coach Philipe Clement had named some well-known players in his squad, including the former Liverpool goalkeeper Mignolet.
Starting Line-Ups:
PSG: Navas, Kimpembe, Hakimi, Diallo, Herrera, Wijnaldum, Paredes, Marquinhos, Neymar, Messi, Mbappe
Brugge: Mignolet, Sobol, Balanta, Nsoki, Hendry, Lang, Sowah, Vanaken, Rits, Clinton Mata, De Ketelaele