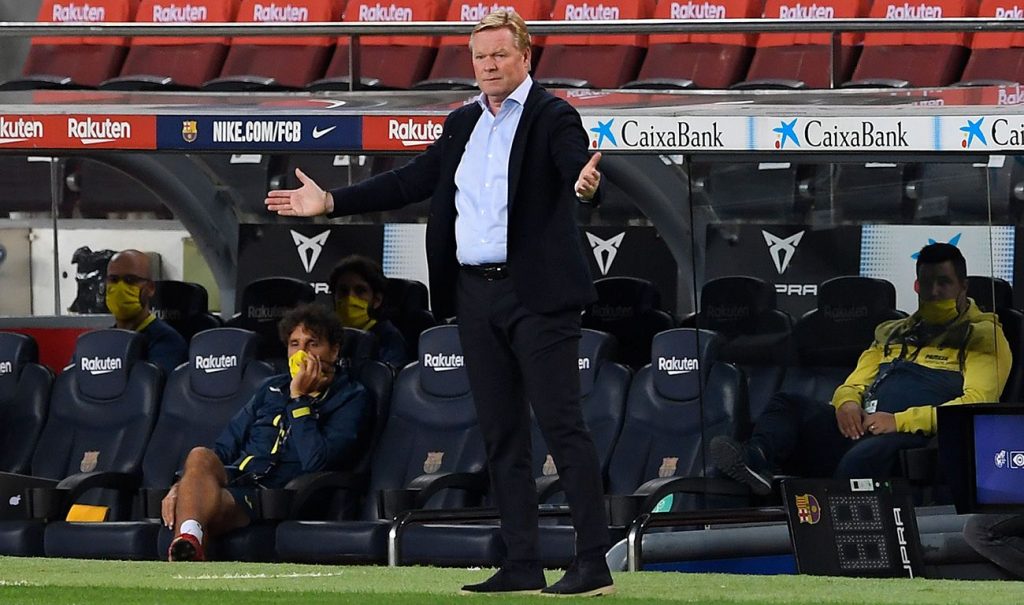 Coach Ronald Koeman has called for patience with Barcelona's rebuilding process after yet another evening of humiliation by a very familiar brutal foe—Bayern Munich.
Koeman said this in a post-match interview after the ghosts of the 8-2 loss to Munich in 2020 returned to haunt the Catalans on their own stomping ground of Camp Nou in front of home fans.
"There are players who are 19 or 20 years old. If you compare them with the players [Bayern Munich] have, there is a difference. In a while, the difference will be smaller.
"We know that Sergi Roberto is not a winger, and playing one-on-one against [Alphonso] Davies is impossible. The fans have been phenomenal because I think they have shown that they understand what was out there today," he said.
This time around, there was no Luis Suarez let alone talisman Lionel Messi to score a consolation goal let even muster a shot on target.
The Bavarians were dominant and had it all easy with striker Robert Lewandowski scoring twice and Thomas Muller once as Bayern went top of Group E.
The reaction from Koeman was that of a call for the long-suffering Barcelona fans who barely filled the stadium, with their numbers estimated at less than 40,000, to see the larger picture.
In the eyes of the Dutchman, this is work in process as most of his charges are young, will learn from the defeat and can only get better.
"[Bayern are] a team that as a group have been together for a long time and also have a bench that has improved.
"We have many young players who in two or three years will be better. It is very difficult to accept it, but we have to wait for things to improve and players to recover from their injuries," he said.
Barcelona's next game for the group is away to Benfica in Portugal later whereas Bayern Munich will take on Dynamo Kyiv.