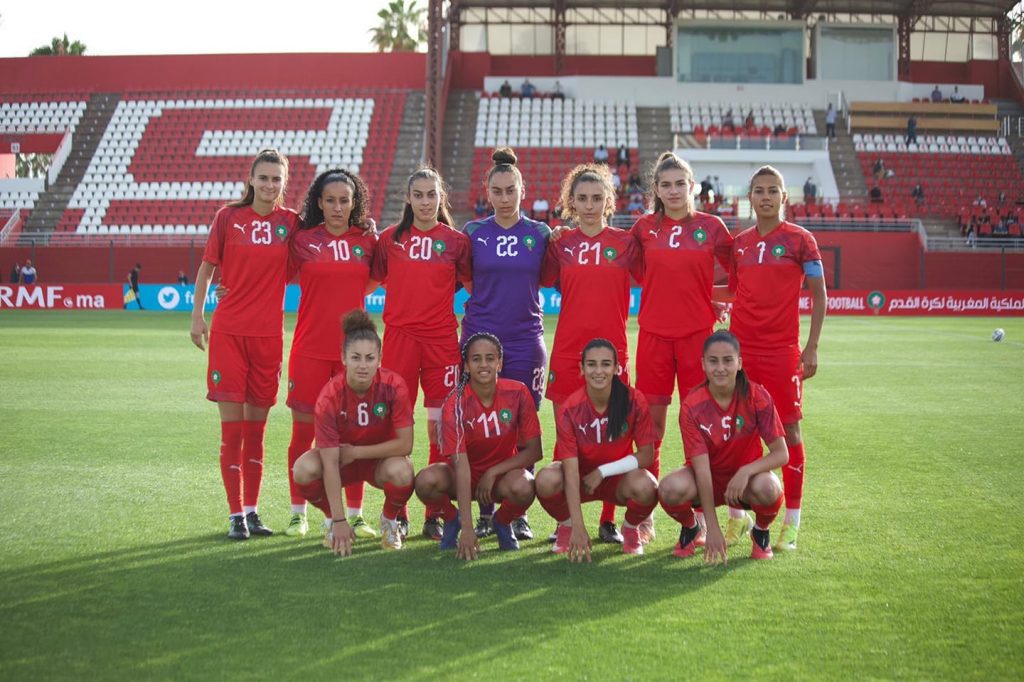 Morroco got their maiden edition of the Aisha Buhari Cup off to a perfect start following a 1-0 win against Lionness of Cameroon at the Johnson Mobolaji Stadium Lagos.
It was a clash of African heavyweights as the Africa Women Cup of Nations AWCON host Cameroon locked horns against reigning Northern African champions Morocco.
An intriguing encounter saw both teams sized each other but it was the Moroccan side that recently launched a women's football strategy and professionalized their women's league that was having more of the domination.
After a goalless draw in the first time, Morocco broke the deadlock in the 78th minute courtesy of a Fatima Tagnaout goal.
Cameroon almost leveled but the impressive saves of Morocco goalkeeper, Errmichi, saw the North African side claimed all three points.
Watch Action Of Cameroon Vs Morocco Game Matchday 2 of The Aisha Buhari Cup
The victory saw Morocco Coach Pedros continued his fine start at the helm of affairs with the North African champions adding this win over Cameroon to a 3-2 win over Mali in June.