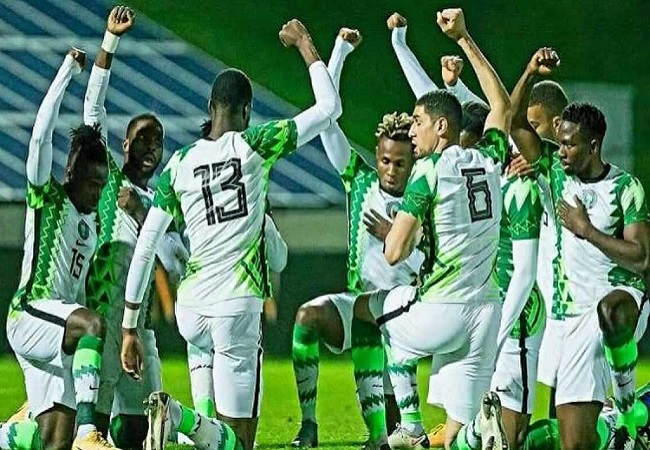 The Super Eagles of Nigeria have the 21st most valuable international team in the world. And they are the third most valuable in Africa. The three-time African champions have a majority of their players in Europe's top five leagues. And as a result, the West African country has one of the world's most valuable teams.
According to Transfer Markt, the Super Eagles squad has a total value of €226.65m with Wilfred Ndidi, the most valuable player in the team at €60m. And that makes the three-time African Champions the third-most valuable team on the continent.
Also Read : SEE WHAT AFRICAN TOP 10 LOOK LIKE IN LATEST FIFA RANKING
Ivory Coast are the most valuable African team and 14th in the world with a value of €321.38m. Senegal follow the best team on the continent with a market value of €299.00m. Algeria the world's 28th come as the African 4th with €194.08m. The Pharaohs of Egypt are the African 5th with €145.80m standing as the world's 32nd.
Meanwhile, England have the most valuable team in the world with a market value of €1.18bn. World Champions France (€1.07bn) stands second. Then come the European Champions Italy (€916.00m), Germany (€882.00m) and Spain (€754.50m) in the top five.