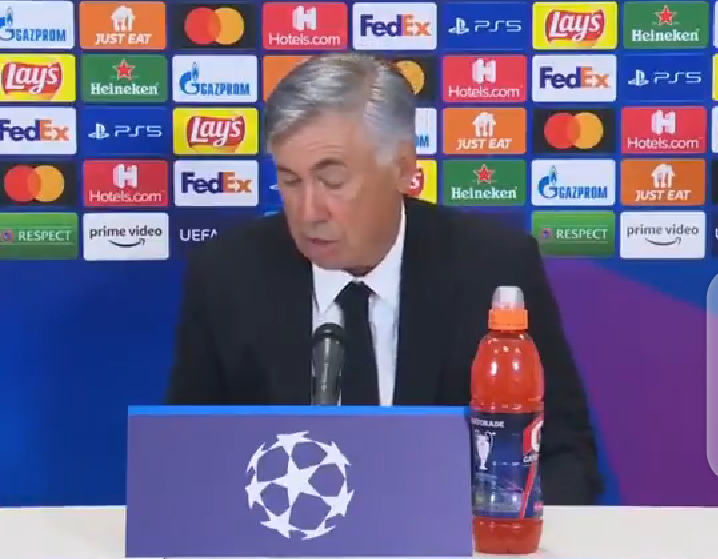 Real Madrid manager Carlo Ancelotti has revealed how he was able to mastermind Inter Milan's downfall in Real Madrid's 1-0 narrow win at the San Siro on Wednesday night.
A Rodrygo 89th-minute goal was all the Los Blancos needed to snatch the three points from Inter Milan in a game dominated by the Serie A champions.
Ancellotti while speaking after the game said Inter had been the better side in the first half but lost the mojo in the second half.
He revealed that playing Vinicius in a more open position was the key to their victory.
"What changed after the break was that we used Vinícius more 'open'. Inter had a higher intensity in the first half, but it decreased.
"With  Rodrygo on we used the flanks much more to build. My team knew we had to suffer and suffer, we did – I liked that a lot. This team does not have only quality; it was committed, and that's the most important thing."
"It is a very important victory, very difficult, very complicated.
"A complete performance even though I saw mistakes.
"The team had a good attitude.
" The defensive aspects were not bad. In the first half the block was quite low but it does not matter, you have to defend, then you have more chances to counter.
"But in the first half we did not counterattack well enough."