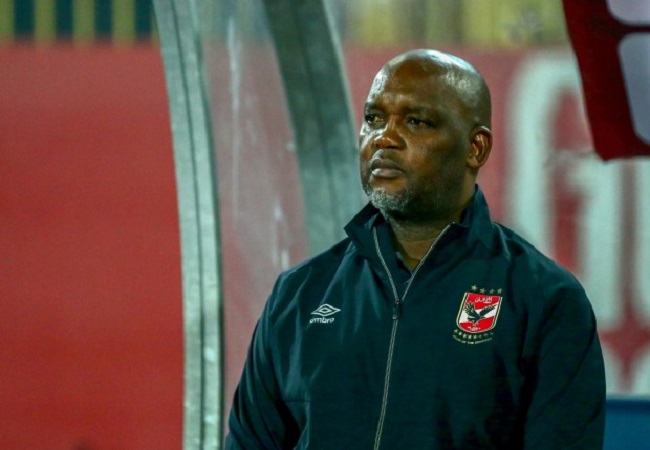 Al Ahly lost to Tala'ea El Gaish on Tuesday night in Egyptian Super Cup final. And the Red Devils' management have reacted sternly to their penalties defeat imposing a substantial fine on the players and technical staff overnight.
Ahly fined each player, coach Pitso Mosimane and his staff, and director of football Sayed Abdelhafiz 300,000 Egyptian pounds (€16,000) for the defeat.
Also Read : AL AHLY LOST EGYPTIAN PREMIER LEAGUE TITLE AFTER DISASTROUS GAME END AGAINST EL GOUNA
The Cairo giants did not waste time making the fine public. They announced it in a brief statement on their official website.
"Mahmoud El Khatib, Al Ahly's president, decided to impose a 300k fine on Al Ahly players, director of football and the coaching staff after the disappointing performance in the Egyptian Super Cup on Tuesday, despite the great support that the team receives to achieve titles and meet the expectations of the fans." Read the statement.
"Also, the administrative staff and the medical staff will be subjected to a fine that is relative to their salaries." The statement continued.
Normal and extra time did not go Ahly's way, ending 0-0. And El Geish won the shoot-out 3-2 to lift their first-ever trophy.