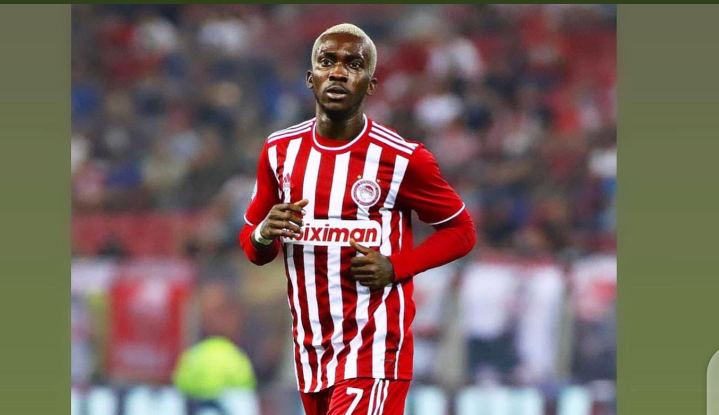 Henry Onyekuru was in action for Greece champions, Olympiacos who defeated Apollon Smyrna 4-1 in Wednesday's Super League.
Onyekuru who was yet to find the net for the Olympicwas handed a starting XI but was substituted in the 76th minute.
Olympiacos showed their dexterity from the kick off and it took just 8th minute for the hosts go break the deadlock as Giorgos Masouras scored the opener.
Despite all effort for Onyekuru and his club tk doinme their lead, the visitors gave them no chance as that were also looking for an equalizer as the half ended 1-0.
The hosts resumed from where they stopped in the second half and just two minutes to the second half, Tiquinho Soares doubled Olympiacos lead.
In the 72nd minute, Tiquinho scored his second goal of the game to extend the lead to 3-0.
Onyekuru was replaced by Papadopoulos, Sourlis and Vrousai in the 76th minute and two later,  Apollon reduced the scoreline through Abiola Dauda who took advantage of the counter and the change of course of the ball. 
Marios Vrousal scored in the 87th minute as the game ended 4-1.