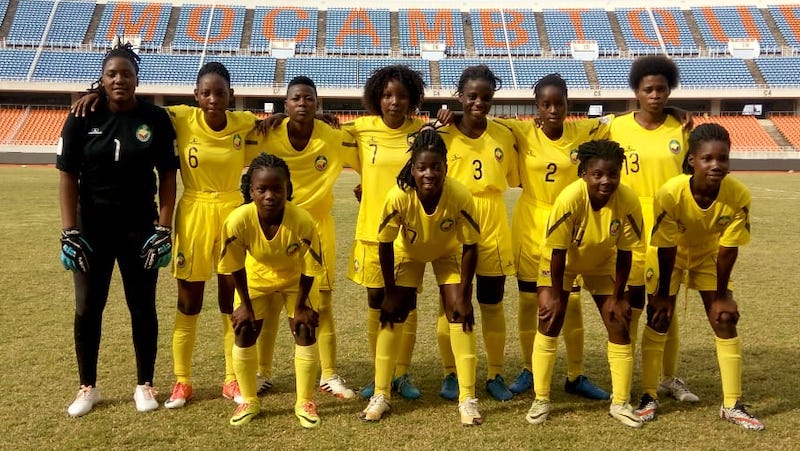 Mozambique senior women's national football team has started off for South Africa today, Friday, to participate in the Cosafa Women's Championship.
Picturesque city coastal city of Port Elizabeth will host the tournament from September 26 to October 9 2021.
Mozambique coach Felizarda Lemos has travelled with a 20-member squad ready to fight for hours in Group A comprising Malawi and hosts and holders Banyana Banyana.
Lemos is quoted saying the squad is confident ahead of the tournament.
Mozambique Football Federation website has announced that Women's Football Commission and Executive Board member Claudete Pereira is heading the squad.
Mozambique open the tournament with a meeting against Angola on September 28 then take on Malawi on October 1 before winding up the group's assignment against South Africa three days later.
The games will take place at Nelson Mandela Bay Stadium.
Full squad:
Esperança Matsinhe, Eva Costa, Isaura Nhari, Rosa Mainque, Lucia Mozambique, Cainara Jamal, Virginia Fernando, Eufasia Soto, Aurora Ngale, Leonilde Matola, Albertina Pondja, Amélia Banze, Inês Chingueleze, Marlene Janeiro, Emilia Cazembe, Lónica Tsanwane, Cina, Ermelinda Guinda, Cidália Cuta, Fidelia Gove, Deolinda Gove and Joana Inguane.