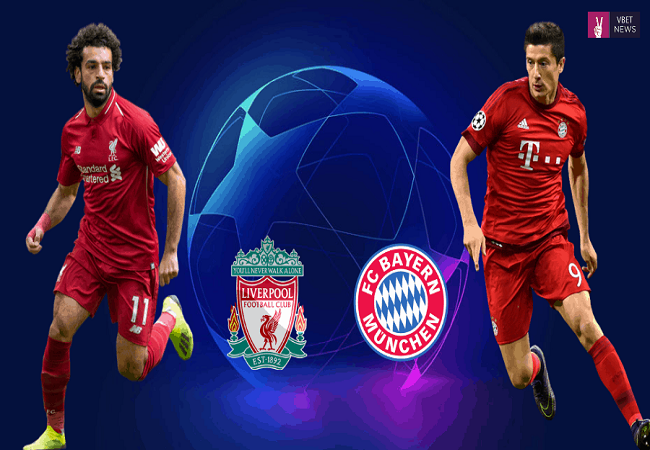 For Liverpool manager, Jurgen Klopp, Mohamed Salah is at the same level as Bayern Munich top goalscorer Robert Lewandowski.
Egyptian international Mohamed Salah recently joined the Premier League 100-goal club. A feat he reached in 162 appearances, with only Alan Shearer, Harry Kane, Sergio Aguero, and Thierry Henry reaching the milestone quicker than him.
The star winger is also one goal away from scoring 100 Premier League goals with Liverpool. A performance taht will also make him the club's 10th-highest scorer.
Also Read : TOP 10 HIGHEST-PAID FOOTBALLERS IN 2021 WITH MOHAMED SALAH, MESSI & RONALDO
The Egyptian currently leads the Premier League's goal-scoring charts with four goals in five games so far, alongside West Ham's Michail Antonio and Bruno Fernandes.
Lewandowski was just awarded with the 2021 European Golden Shoe after having scored 41 goals in 29 Bundesliga appearances with Bayern Munich last season.
Klopp, who coached the Polish striker between 2010 and 2014 at Borussia Dortmund, believes that Salah is at the same level thanks to his professionalism and goal-scoring ability.
"Mo Salah is absolutely up there with him. There is no doubt about that." Klopp said ahead of Liverpool's clash against Brentford.
"Mo is a goal machine. His professionalism is absolutely second to none. He does everything to be always fit and stay on track. First in, last out, all these kind of things – that's Mo. On top of that, apart from his technical skill set, he is desperate to score goals. And that is helpful as well. That is exactly how it is with Lewi. That's good and very helpful for a football player.
"Whatever you do on a pitch, whatever you create, you need somebody who brings the ball over the line and in the back of the net. Mo is absolutely there with the best I ever saw. He knows that. The numbers he has are insane. I'm obviously blessed to work with some good players." He added.
Salah will hope to keep his goal-scoring momentum going into the Brentford game on Saturday, October 25th at 16:30 GMT.