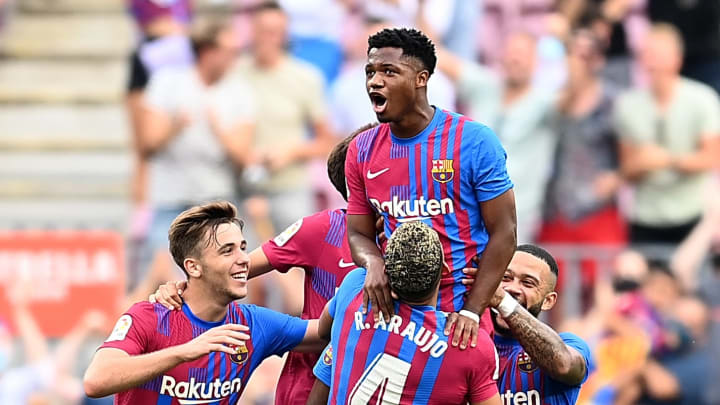 FC Barcelona prodigy Ansu Fati scored on his injury return against Levante on Sunday afternoon after being on the sidelines for 322 days.
The 18-year old played his first game with Barca since November 2020 after a knee injury ruled him.
The new Barcelone N°10 underwent four surgeries before he can come back to fitness and play football again in front of the fans who reserved him a special standing ovation as he was entering the Camp Nou outfit.
Ansu Fati replaced Luuk de Jong in the 81st minute while his side were leading 2-0 ahead of Levante.
And it took him just ten minutes ten minutes to score a beautiful goal as Barca won the game 3-0.
Read more : Bruno Fernandes vows to take penalties again after Aston Villa miss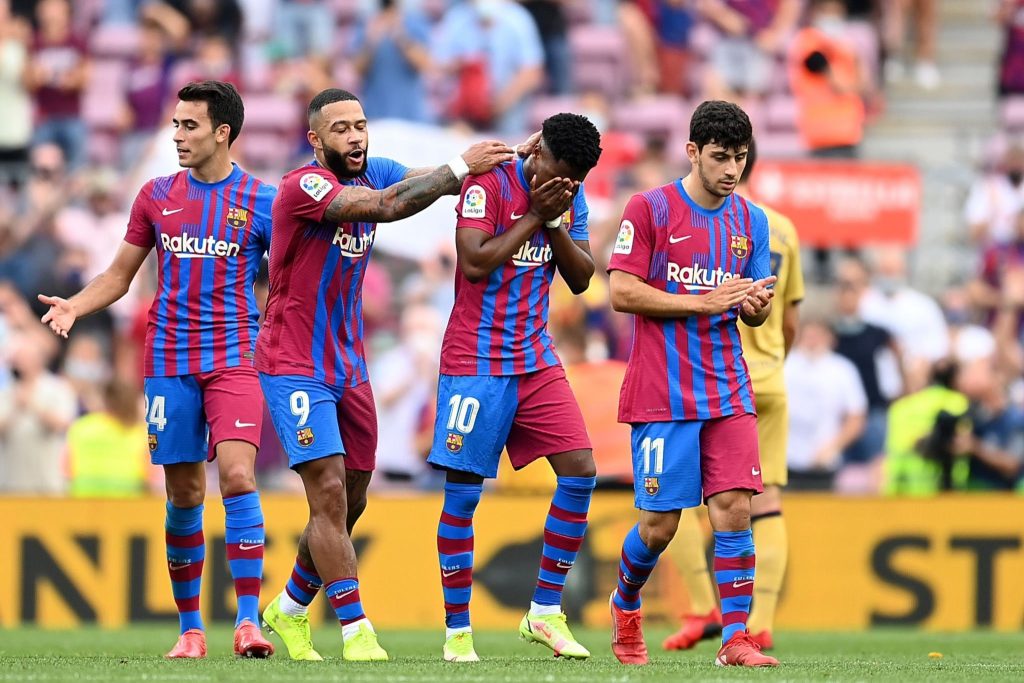 After the match, Ansu Fati spoke to the media and expressed his delight to come back on the field as well as wearing the n°10 shirt, but also discussed his family's sorrow during his injury time.
"I couldn't imagine a comeback like that, I thank the doctors and physios who have been in the whole process, the fans too who are amazing", Fati told Mundo Deportivo.
"My family has suffered a lot in recent months, I am very grateful to everyone".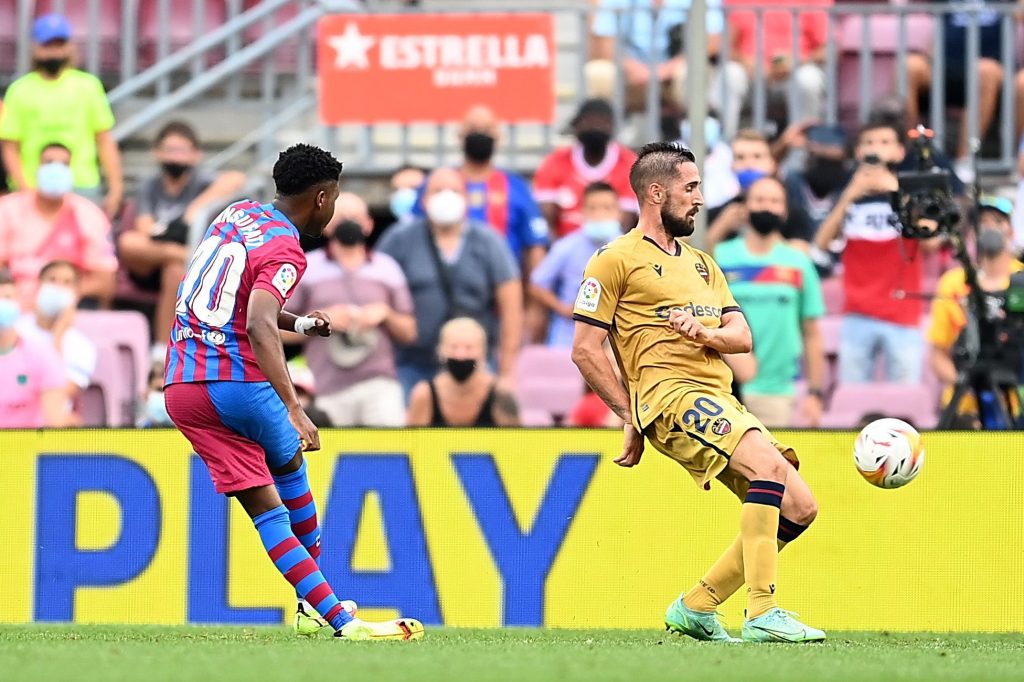 "Wearing the number 10 is a source of pride. Now is the time to keep working to save minutes.
"It's a challenge because we all know what the 10. Leo has had it, Ronaldinho too and other great players. They are the best club in the world and 10 is just another pressure, but playing for Barca is pressure in itself.
"If you're in the first team, you have to own it. I'm part of the team. We are Barça and we have to fight for all the titles ", the young striker added.